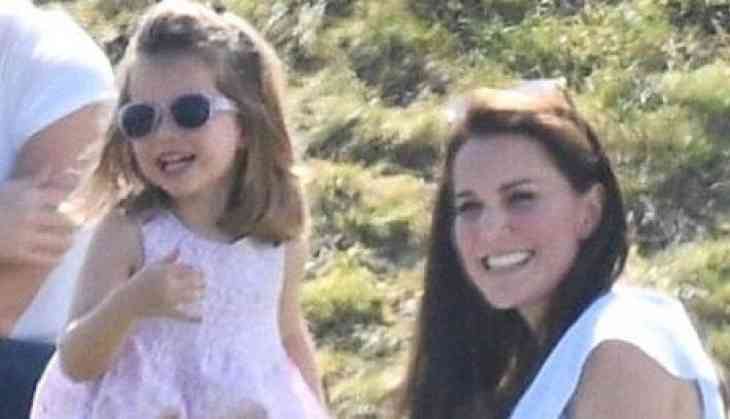 After Trooping the Colour parade for Queen's official birthday on Saturday, where the memembers of the royal family dressed-up in a classy way, they were seen enjoying a more casual family outing at the Maserati Royal Charity Polo Trophy on Sunday. Prince William played in the match, Kate Middleton, Princess Charlotte, and Prince George looked on and bonded from the sidelines.

As usual Princess Charlotte got silly and stole the show again.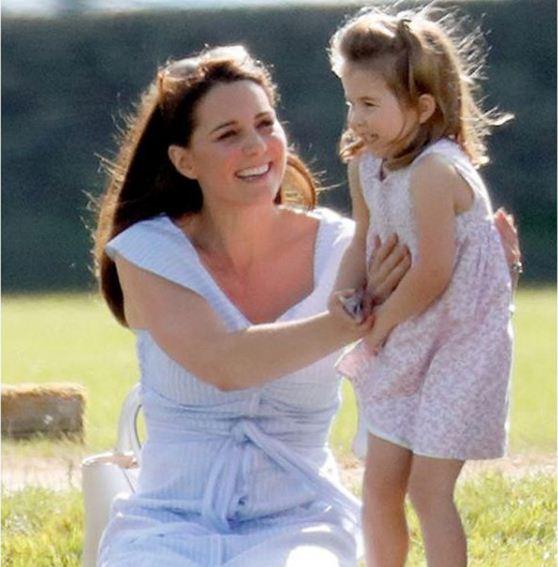 The three-year-old let her adorably goofy side show as she borrowed her mother's sunglasses and frolicked around in the grass with her four-year-old big brother. The Duchess of Cambridge couldn't help breaking out into laughter while watching her children play.
Also Read: Kate Middleton's dapper summer look at a Polo match to cheer Prince William with Princess Charlotte and Prince George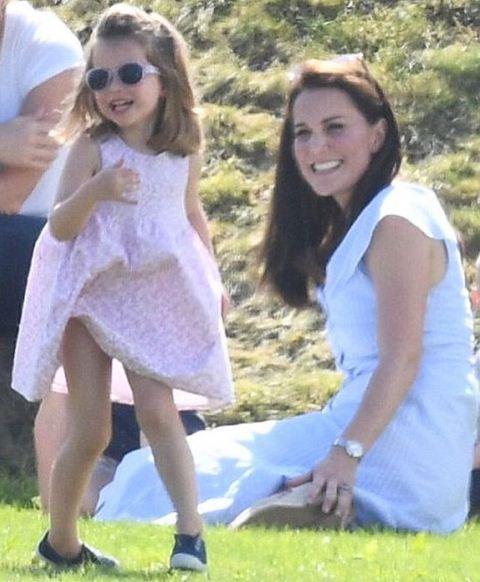 Charlotte got silly in a pair of shades, which matched her pink floral dress. She sported navy sneakers with the summery look. Meanwhile, Middleton donned a chic affordable frock from Zara.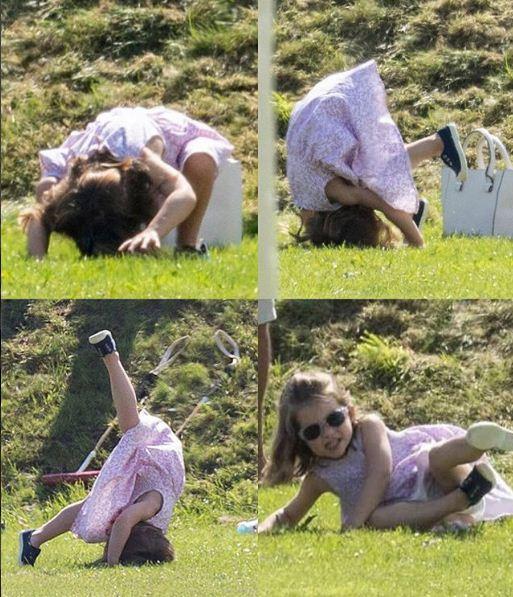 She also did her best attempt at a somersault, which sent Kate giggling.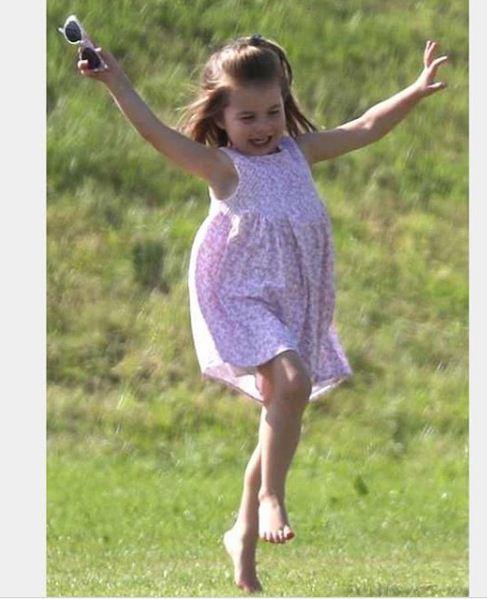 Eventually, Charlotte kicked her shoes off, and made her mom laugh even more.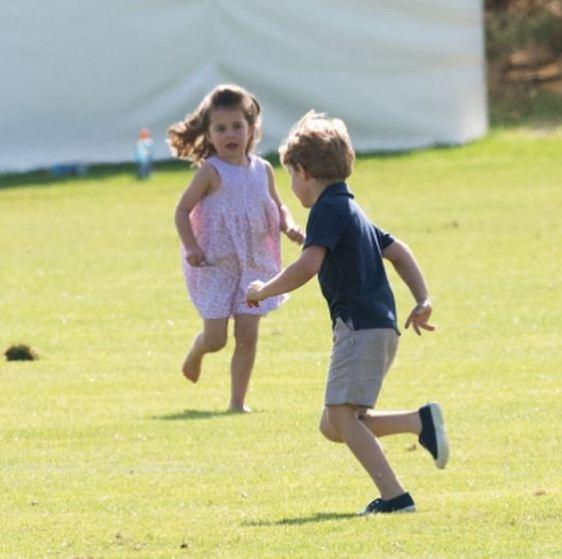 The pair also had some sweet mother-daughter moments.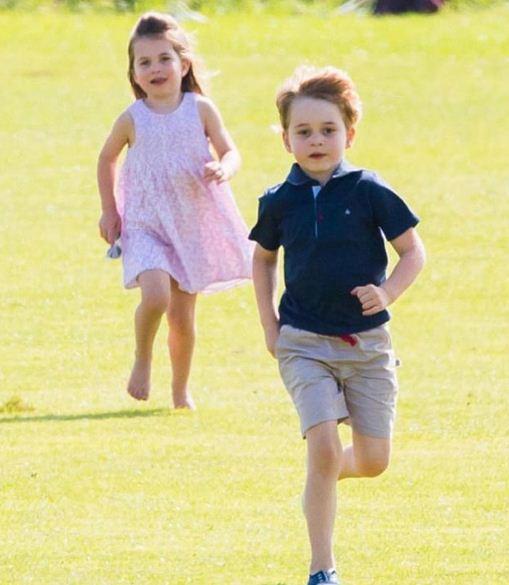 And let's not forget about Prince George.

The sibling pair raced around in the park together.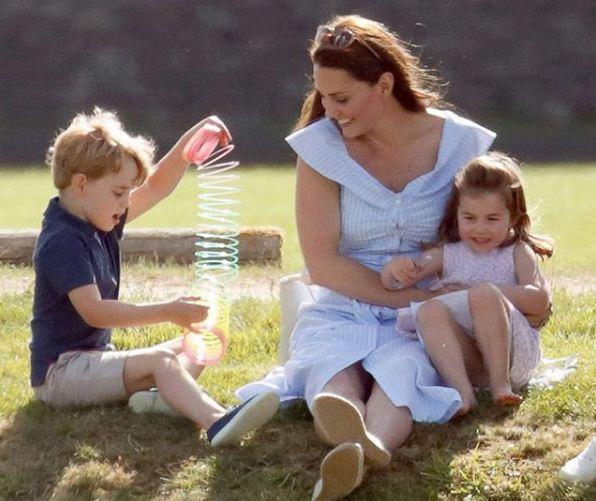 It was heartwarming to see Charlotte enjoying a fun-filled afternoon, after she had a bit of a slip up at Trooping the Colour the day prior. She appeared to fall and hit her head while gathered with the rest of the royal family on the Buckingham Palace balcony, but Kate stepped in to comfort her, and she recovered in no time.
Also Read: Watch Live: Meghan Markle and Prince Harry join Queen Elizabeth's II birthday parade