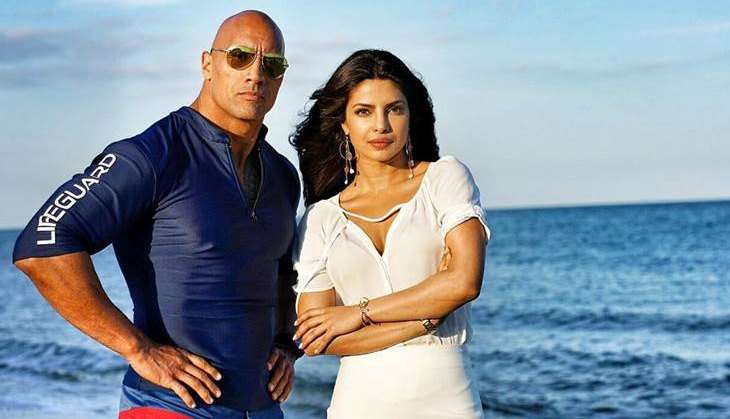 The star of Disney's upcoming animated film, Moana and Baywatch has been labelled the Sexiest Man Alive by People Magazine, and Bollywood's gift to the world - Priyanka Chopra - agrees.
According to People, "the world's highest-paid actor Dwayne 'The Rock' Johnson has big box-office draw - but it's his even bigger heart that made the Moana star this year's Sexiest Man Alive!"
Taking the win in his stride, The Rock would have you know that with this win he has 'pretty much reached the pinnacle'.
"I'm not quite too sure where we go from here. I've done it all, this is it," the former WWE fighter told the magazine.
Taking to Twitter, Chopra reiterated People's claim: "Congrats Dwayne Johnson. Sexy is as sexy does. One of the nicest people I know. Much love"
For those who reside on another planet and still do not know, Chopra is The Rock's co-star in Baywatch, along with Zac Efron, Alexandra Daddario, Kelly Rohrbach, Jon Bass, Ilfenesh Hadera, Yahya Abdul-Mateen II, David Hasselhoff and Pamela Anderson.