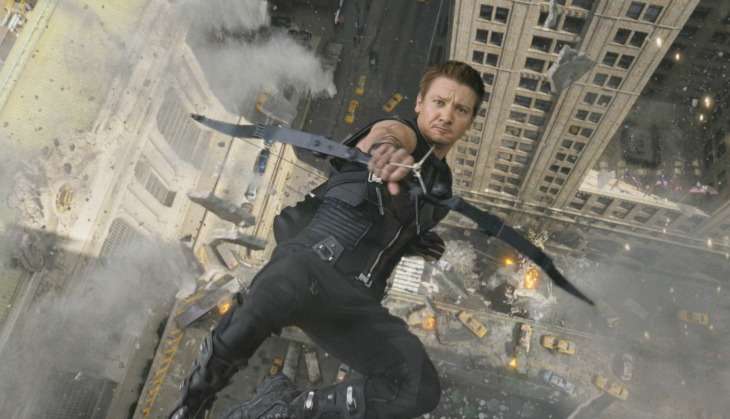 Tom Cruise's never-ending superspy franchise will be racing to the finish line with Marvel's superhero franchise, and things might get awkward. With their sights set at a 2018 release, Mission:Impossible 6 and the third installment of the Avengers series will both begin filming soon.
Stuck in the middle is the common factor between the two the big-budget films: Jeremy Renner who may not be able to return to Mission: Impossible 6 as agent William Brandt because of Avengers: Infinity War, where he plays Hawkeye.
"I'm not sure what's happening (with M:I 6). I know they (theproducers) really want to get it going. Having spoken to Tom Cruise about where it's at, I know there might be some conflict with schedules, I'm not sure what's going to happen," Renner told Collider.
Renner said he would be spending "a lot of next year" filming his part for the Marvel superhero film, where he is reprising his role as Clint Barton aka Hawkeye.
"I certainly hope it doesn't ultimately get in the way of Tom and I and the gang getting back together, because I'd love to," he said.
Both Avengers: Infinity War and Avengers 4 will be filmed back-to-back. The third and fourth Avengers movies will be released on May 4, 2018 and May 3, 2019 respectively.
Meanwhile, Mission: Impossible 6 - which will have Tom Cruise as IMF agent Ethan Hunt, Rebecca Ferguson as undercovert agent Ilsa Faust - is set for a July, 2018 release.
--
With inputs from IANS