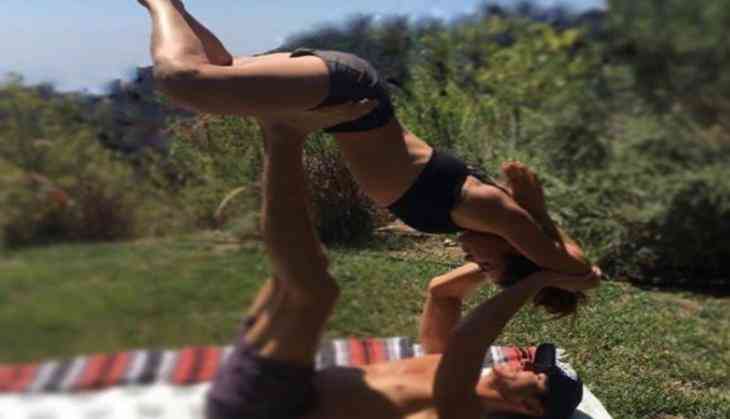 It has been barely a month since she welcomed her baby girl with husband Ian Somerhalder and Nikki Reed is already back in shape.
The actress shared a photo of herself on Instagram enjoying some "yoga" time with her brother Nathan Reed and captioned it as, "This might make me feel like a badass but if you know Acro-yoga, you'll see it's really just a basic stretch. Can't do much yet, but while I wait and recover, I might as well do things that make me feel like superwoman with my big bro :). Thanks for the sweet afternoon Boog, I can't wait to get back into some serious moves with you??"
The 29-year-old model is breaking all the post pregnancy norms in the picture. So if someone doubts about performing physical exercises after pregnancy, they really need a brother like Nathan.
Nathan, also an energy consultant, wrote to his followers, "More stretches and rejuvenating postures. #Teamwork. This time with my beautiful, loving, caring sister who is now a proud mother of a gorgeous little girl."
He added, "This easy pose stretches her hips, triceps and even her abdomen, which are of course still in repair mode. Of all the postures, there were a few that really felt amazing for her. This was one of them."
The 'Twilight' star welcomed their first baby child named Bodhi Soleil Reed Somerhalder back in July.
The actress married the 'Vampires Diary' star in 2015.
-ANI