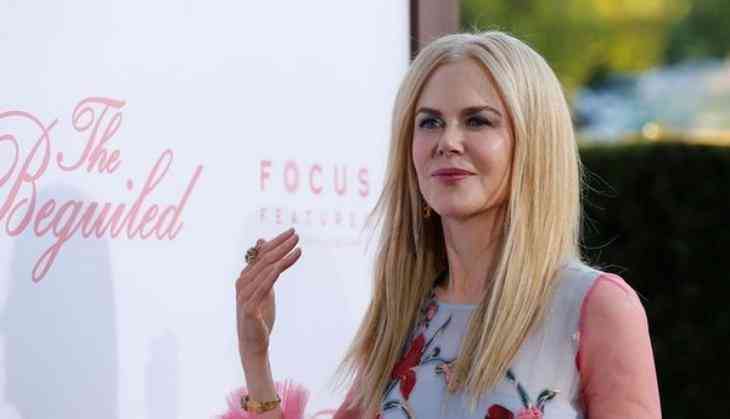 It seems like playing an abuse victim in ' Big Little Lies' has impacted Nicole Kidman's life in a very strong way.
According to the People Magazine, the 50-year-old actress felt "deeply humiliated" after filming shocking sex scenes that left her with bruises.
Kidman, while talking in an interview with W Magazine, admitted, "I felt very exposed and vulnerable and deeply humiliated at times. I remember lying on the floor in the bathroom and I just wouldn't get up in-between takes."
One scene in episode 7 particularly stood out for Kidman.
She added, "I was just lying there, sort of broken and crying, and I remember at one point [director Jean-Marc Vallee] coming over and just sort of placing a towel over me because I was just lying there in half-torn underwear and just basically on the ground with nothing on and I was just, like [gasps]."
The experience gave the Oscar winner insight into how real-life victims of domestic violence could feel.
"I'm like, 'This is authentic, this is the truth and this is what I have to do. And it would just come through like that. I would keep on a very brave face at work and then I would go home and I didn't realise how much it had penetrated me. It affected me in a deep way," shared Kidman.
"When I would go home, I would feel ashamed, and that's the same emotions and the same feelings that Celeste was having. So we were very much parallel in the feelings," she continued.
Looking back on the show, Kidman is grateful that her role has had an impact on other women.
"I'm glad that it's created the conversation," she said.
"I'm glad that it sort of pulled the veil off. I've received the most amazing emails from people saying I now understand why women stay or why people stay with an abuser. If that changes one person's life, that's amazing for me," noted Kidman.
-ANI