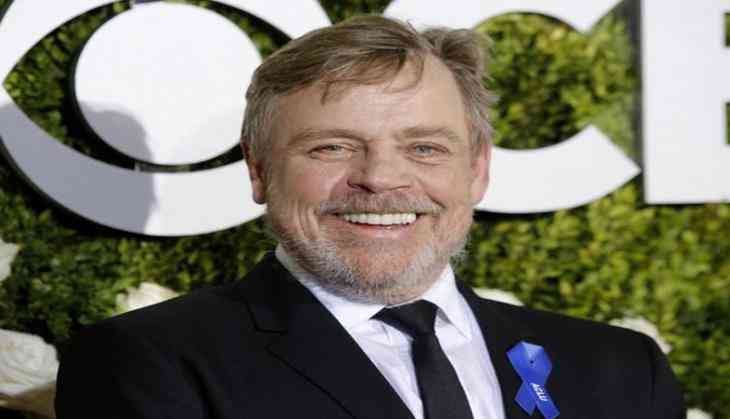 'Star Wars' actor Mark Hamill has admitted that he was really "really scared" of returning to the film saga.
Next month, the actor will return to the franchise for the first time since portraying Luke Skywalker in 'Return of the Jedi' in 1983.
In an interview given to The Independent, Hamill shared his doubts about signing up to do the new 'Star Wars' films.
"I was just really scared. I thought, why mess with it? The idea of catching lightning in a bottle twice was ridiculously remote," said Hamill.
The 66-year-old actor also noted that one of the factors was age-his and his co-stars'.
He noted, "No one wants to see the 50-, 60-, 70-year-old versions of us, running around, bumping heads on the Death Star."
While Hamill promised to be an integral part of 'The Last Jedi' and had to prepare for the role as such, he's still musing over the amount of dieting and exercise, mandated by Lucasfilm to appear in 'The Force Awakens', even though his appearance was extremely limited.
"Why are they training me to turn and remove a hood? I could be the size of Marlon Brando in Apocalypse Now, who's going to know?" explained Hamill.
It should be noted that the eighth installment, 'The Last Jedi', in the epic sci-fi franchise 'Star Wars' will hit theatres on December 15.
Helmed by Rian Johnson, 'The Last Jedi' stars Daisy Ridley, John Boyega, Mark Hamill, Oscar Isaac, Late Carrie Fisher, and Adam Driver in pivotal roles.
-ANI