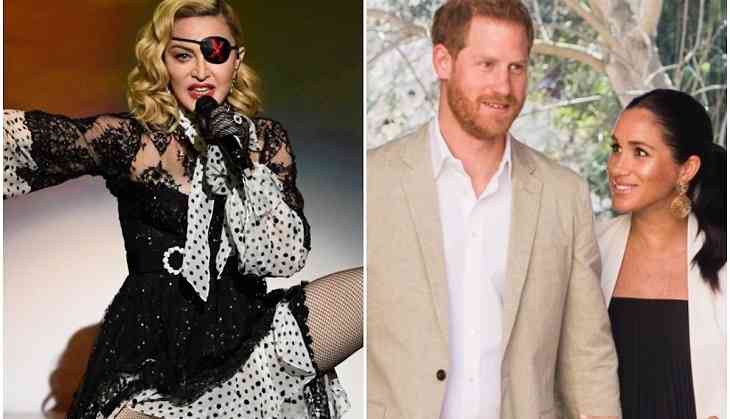 American singer and actress Madonna has advised the Duchess of Sussex, Prince Harry, and Meghan Markle, not to move to Canada.
Earlier in January, Duchess of Sussex announced that after stepping down as a senior member of the Royal Family, they will move to Canada to continue their family life.
Now, the 61-year-old singer has asked the couple not shift in Canada as it is a boring place and also offers her apartment to them to stay in New York City as she thinks the area is more exciting than Canada.
Taking video advice to Instagram, Madonna said: "Don't run off to Canada, it's so boring there. I'll let them sublet my apartment on Central Park West? It's two-bedrooms. It has the best view of Manhattan. Incredible balcony. I think that's going to be a winner, that's the dealbreaker. No, Buckingham Palace has got nothing on CPW."
In the clip shared by Madonna, she can be getting ready in front of a mirror and then, she pondered about Harry (35) and Meghan (38), who have been staying in Canada with their 8-month-old son Archie since they shared their plan to split their time between the United Kingdom and North America.
Although, the couple didn't disclose officially that where they will stay. Earlier, Harry and Meghan had spent their holiday in British Columbia and flew back to the North American country after announcing their exit from royal duties.
Also Read: Prince Harry receives job offer from Burger King after his decision to step back from royal duties