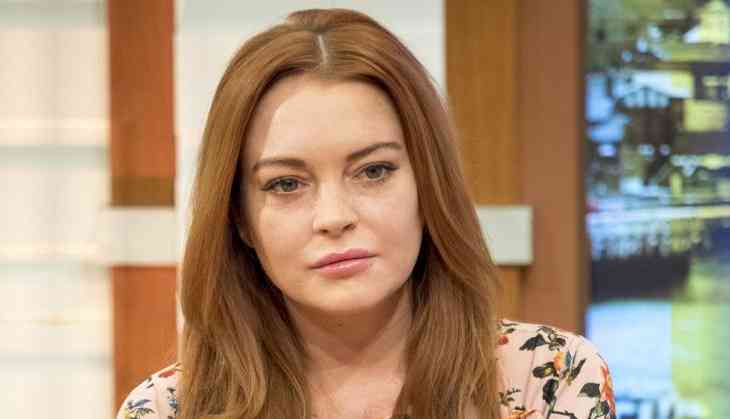 Hollywood actress Lindsay Lohan recently has apologized for her comments to those women she made on the #MeToo movement, as per People magazine.
The actress was in an interview with The Times where she said: ''If it happens at that moment, you discuss it at that moment. You make it a real thing by making it a police report. I'm going to really hate myself for saying this, but I think by women speaking against all these things, it makes them look weak when they are very strong women''.
Earlier, she did not agree with the #MeToo movement and she said that women sharing their stories of harassment and abuses makes them look "weak"
Also Read: Terror Attack? Many injured as car crashes into UK Parliament barrier in Westminster, man arrested
"I would like to unreservedly apologise for any hurt and distress caused by a quote in a recent interview with The Times. The quote solely related to my hope that a handful of false testimonies out of a tsunami of heroic voices do not serve to dilute the importance of the #MeToo movement, and all of us who champion it."
It looks like people on Twitter are not quite happy with the way Lohan responded to the controversy.
Also Read: Economic attack: Turkey to protest against American electronic products; may get Samsung to boycott Apple's iPhone, says President Erdoğan
Typical bullshit apology that so many in similar situations make; 'I'm sorry for ANY PAIN I MAY HAVE caused', rather than 'I'm sorry for the pain I have caused'. Just swallow your pride woman & say it like you mean it, or don't say it at all #LindsayLohan

— muffkin (@muffkin7) August 13, 2018
Too Late #LindsayLohan Your 15 minutes are up so please exit the stage and let others with true #integrity for their craft can be seen #MeToo

— KDW (@ymo_10) August 13, 2018
Like she actually has a fuck, she's only apologizing because she's realised opening her vile little mouth has caused her a pr nightmare.#LindsayLohan https://t.co/2urWqolfqW

— Chicken Permission (@GigglyGhuleh) August 13, 2018
Also Read: Watch Video: Apple iPhone 6 burst into flames in moving car
And i think #LindsayLohan is an idiot and we shouldn't be giving her any more of a stage on this issue than we already have

— Lizakaya (@lizakaya3) August 13, 2018
at this point i feel like #LindsayLohan should just apologize before saying what she's "thinking" out loud 🤦🏻‍♀️#timesup #metoo https://t.co/7W3aBoXOZk

— mia pinchoff 💩🤳🏼 (@MiaPinchoff) August 14, 2018
"However, I have since learned how statements like mine are seen as hurtful, which was never my intent. I'm sorry for any pain I may have caused," she clarified".
"I feel very strongly about the #MeToo movement and have the utmost respect and admiration for the women brave enough to come forward and speak out about their experiences. Their testimony has served to protect those who can't speak, and give strength to those who have struggled to have their voices heard", she further added.
Read More On Catch: Terrifying! Video shows plane makes an emergency landing on busy street of California