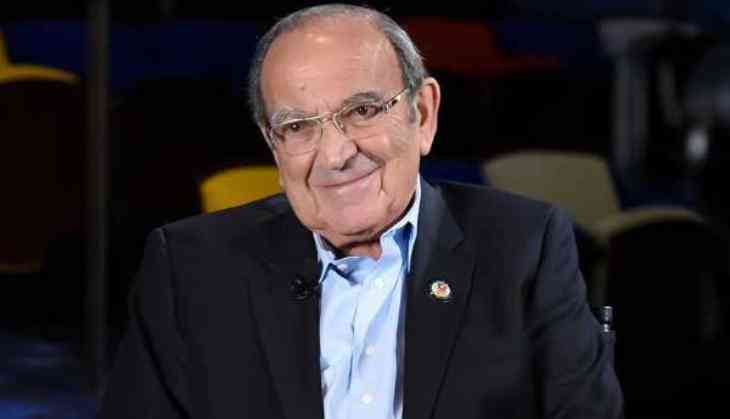 Legendary Disney Imagineer, Marty Sklar, dies at 83
Marty Sklar, the legendary Disney Imagineer, passed away on Thursday in his Hollywood Hills home.
With career spanning over 54 years, Sklar worked closely with Disney founder Walt Disney, helping him to shape and realize his creative vision and was integral to the development of Disney's theme parks.
Bob Iger, chairman and CEO of The Walt Disney Company, issued a statement in which he said that "everything about Sklar was legendary."
He said, "Everything about Marty was legendary - his achievements, his spirit, his career. He embodied the very best of Disney, from his bold originality to his joyful optimism and relentless drive for excellence. He was also a powerful connection to Walt himself. No one was more passionate about Disney than Marty and we'll miss his enthusiasm, his grace, and his indomitable spirit."
Born in New Brunswick, N.J., in 1934, Sklar's career at Disney began 1955, while still in college, when he was recruited to create 'The Disneyland' News paper for the recently opened Anaheim theme park.
After graduating from UCLA in 1956, he joined Disney full-time and would work closely with the founder, scripting Walt Disney's speeches and developing marketing materials for Walt Disney World and Epcot.
He supervised the design and construction of huge projects like Tokyo Disneyland and Disneyland Paris and was one of the few people at Disney to have attended the opening of all of the company's parks including Shanghai Disneyland last year.
He retired as executive vice president and Imagineering ambassador on July 17, 2009, Disneyland's 54th birthday.
Marty Sklar is survived by his wife of 60 years, Leah; son Howard and his wife, Katriina Koski-Sklar; grandchildren Gabriel and Hannah; daughter Leslie; and grandchildren Rachel and Jacob.
-ANI