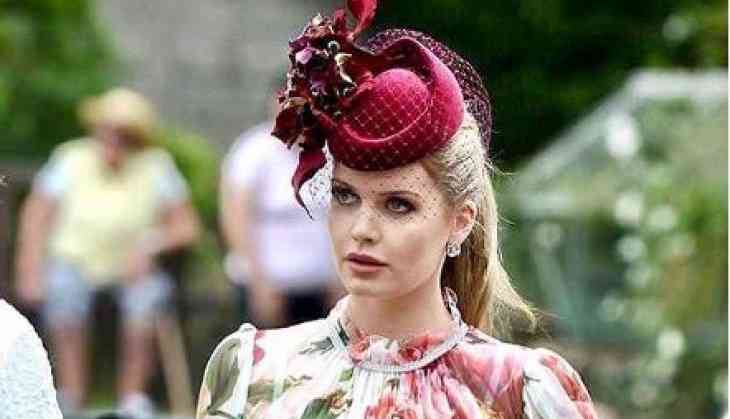 Princess Diana's niece, Lady Kitty Spencer was wore an elegant floral dress to the wedding of Prince Harry's cousin, Celia McCorquodale, as she married George Woodhouse at a small church in Lincolnshire, England.

The Duke and Duchess of Sussex were spotted attending the wedding. The Dolce & Gabbana model and Instagram star looked flawless in a red and white floral dress, nipped in at the waist with a belt. She also wore a matching fascinator, and dark red heels.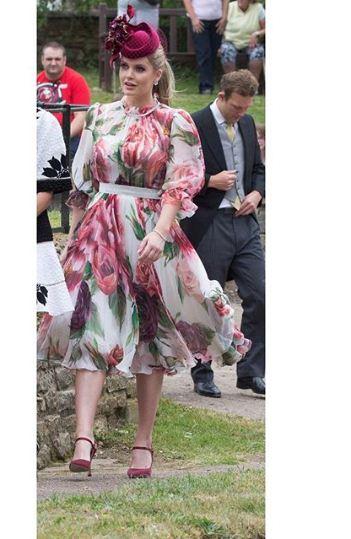 Lady Kitty's striking style was impossible to miss:
Also Read: Meghan Markle wore a flawless floral Oscar de la Renta wrap dress to Princess Diana's niece's wedding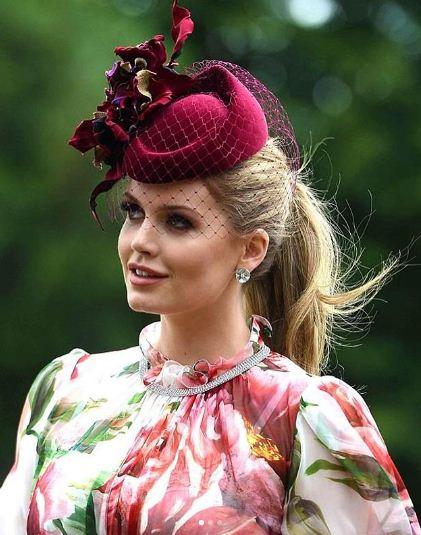 Meghan's flawless style choice was also evident at the family wedding, with the Duchess wearing an Oscar de la Renta dress, which currently retails for $5,490. The gown looked a little baggy on the Duchess, but the floaty fabric, and her matching fascinator, created the perfect outfit for the summer nuptials.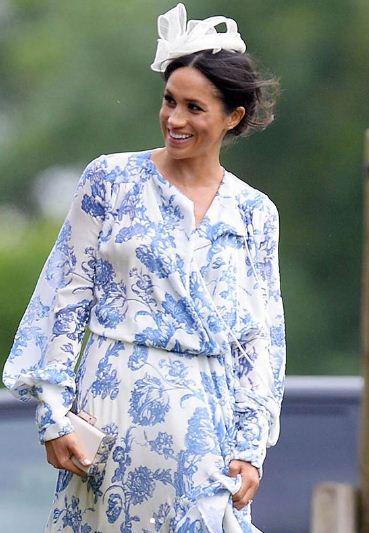 Prince Harry co-ordinated his tie with his wife's outfit, and looked extremely happy holding Meghan's hand on the way into the ceremony:

The intimate family wedding also featured a heartwarming tribute to Princess Diana. As McCorquodale is one of Princess Diana's nieces, she wore the very same tiara that the princess wore on her wedding day to Prince Charles in 1981.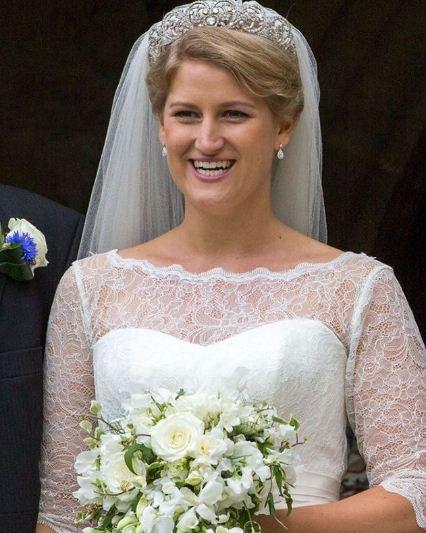 The Spencer Tiara is a family heirloom that was worn by Princess Diana and each of her sisters on their respective wedding days. The Daily Mail reports that, "The headpiece, which was made by Garrads, has an elaborate design of stylized flowers decorated with diamonds in silver settings. Said to date back to the 18th century, it was given to Diana's grandmother, Cynthia, Viscountess Althorp, by a distant relative called Lady Sarah Spencer as a wedding gift in 1919."
Also Read: Princess Charlotte's goofy side at a Polo Match and Kate Middleton couldn't control her laughter