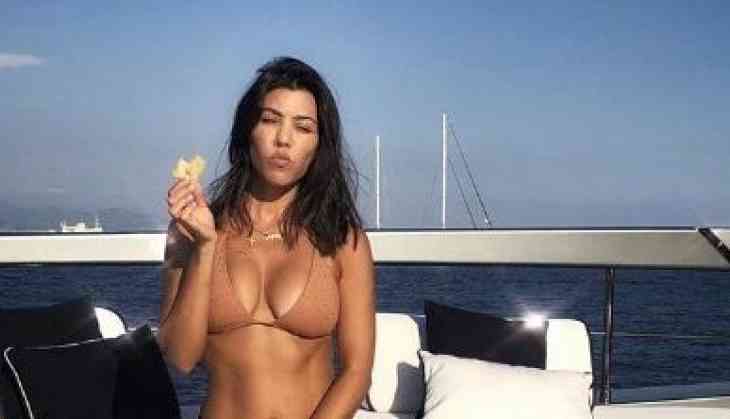 Kourtney Kardashian flaunted her bikini body on a yacht in Portofino. The 39-year-old mom of three gave her followers a look at her Italian vacation diet.

"Just finished my daily basket of focaccia…hbu?" she wrote on the photo snapped by her oldest son, Mason, 8.

She usually prefers a gluten-free, dairy-free diet, has loosened the reigns on her eating habits during her vacation.

"You only live once, so traveling is a time that we cheat here and there," she wrote in a post on her app in September, "especially when we're in other countries, where the quality of food can be so much better."
Also Read: Want a bikini body? Follow Kourtney Kardashian's Keto Diet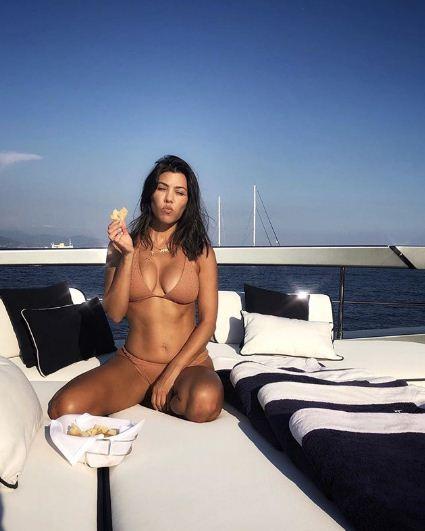 She was seen vacationing in Italy for weeks with her boyfriend Younes Bendjima, and her three children with ex Scott Disick — Mason, Reign, 3, and Penelope, 5 — joined the couple last week.

A commenter questioned where her children were in her latest bikini shot, Kardashian immediately clapped back.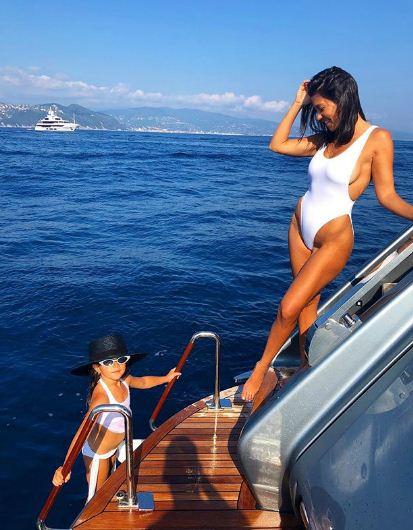 "My son was taking the photo, and the other two were sitting [at] a table across from me," she wrote. "Thank you so much for your concern."

The Keeping Up with the Kardashians star, she shared her butt, which she credited to "this Italian food." She finished off the Instagram story with emojis that we can only assume highlight what she has been eating: spaghetti, pizza, fish, gelato and panna cotta.
Also Read: Kourtney Kardashian wore skimpy bikini on vacation with her boyfriend in Italy