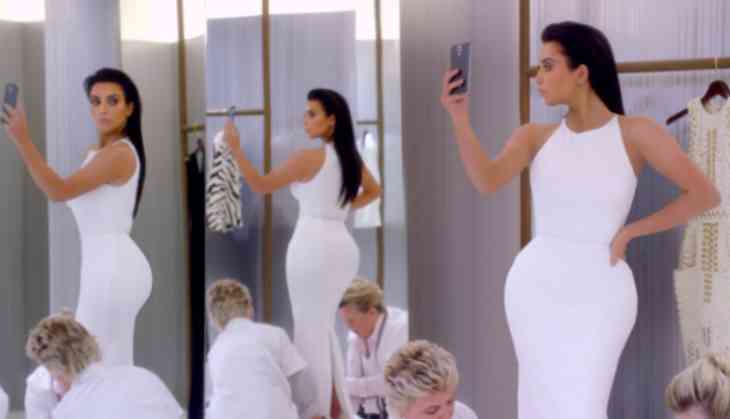 Kim Kardashian West hit with $100 million lawsuit
Reality TV personality and entrepreneur Kim Kardashian West's company has been hit with a $100 million patent infringement lawsuit.
The lawsuit, filed on Monday, is regarding Kimsaprincesss Inc's promotion and Kim using an illuminated phone case, reports tmz.com.
The complaint claims a man named Hooshmand Harooni filed a patent for an "integrated lighting accessory and case for a mobile phone device" in 2013.
Kim is often promoting her phone case on social media when she takes a selfie. Hooshmand claims she is taking some of their profits, so they want $100 million.
Snaplight insists it has been "extremely difficult" for them "to compete in the selfie case market" with the 36-year-old star promoting the brand LuMee to her 165 million social media followers.
A representative for Kim said she had done "absolutely nothing wrong".
"The patent lawsuit filed by Snap Light has no merit and is just another attempted shakedown. Kim has done absolutely nothing wrong," the representative said.
-IANS