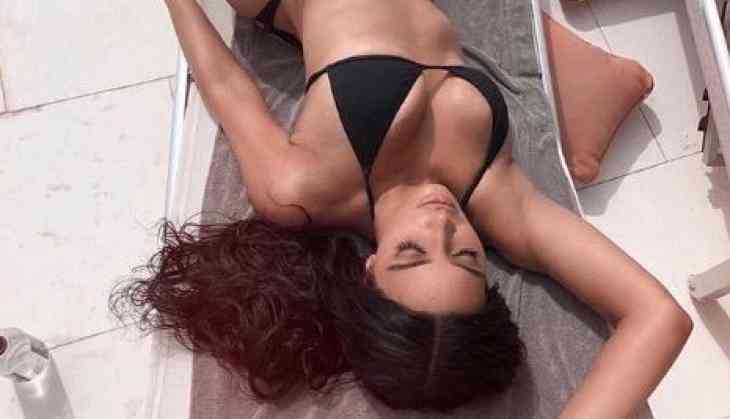 The Keeping Up With Kardashians star, Kim Kardashian flanted off her enviable physique as she made a chocolate cake in her bra and knickers.

She was all covered in whipped cream while baking in her underwear.

She showed her 115 million Instagram followers she's a whizz in the kitchen - and she certainly doesn't need to get dressed just to make a cake.

She who recently revealed on social media that she now weighs 119lbs - captioned the saucy snap: "bake sesh".
Also Read: Latest! After #InMYFeelingsChallenge, Internet's new trend is Dragon Breath; it can melt your organs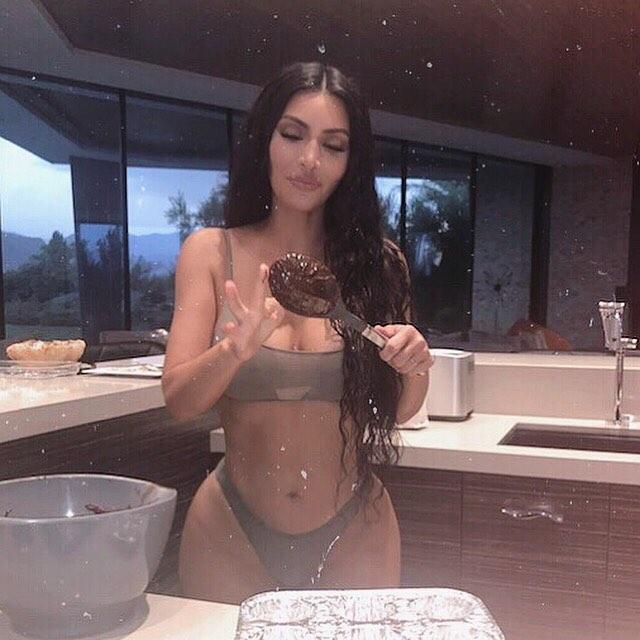 One follower wrote: "We love a cooking queen."

Another said: "OMG OMG!"

Another quipped: "I always bake in a bra and underwear."

However, one questioned: "Sorry but who bakes without an apron.. In underwear.. at sunset?"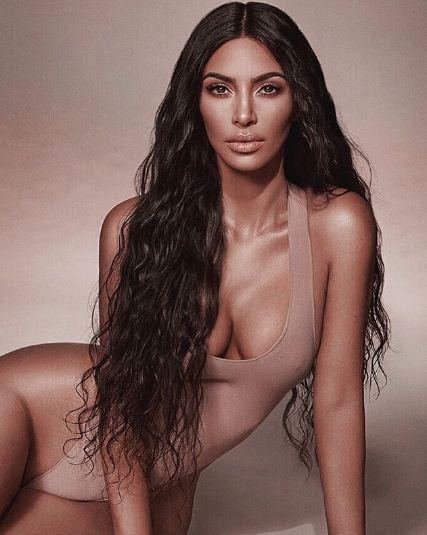 Last month, Kim - who has three children with husband Kanye West - admitted that being robbed in Paris two years ago left her so terrified she has installed extreme security measures at her home in LA to feel safe.

She was robbed at gunpoint while alone in a Paris apartment in October 2016 – and was so scared she thought she was going to die.
Also Read: World Breastfeeding Week 2018: Jessie James Decker breastfeeds her son Forrest holding a glass of champagne