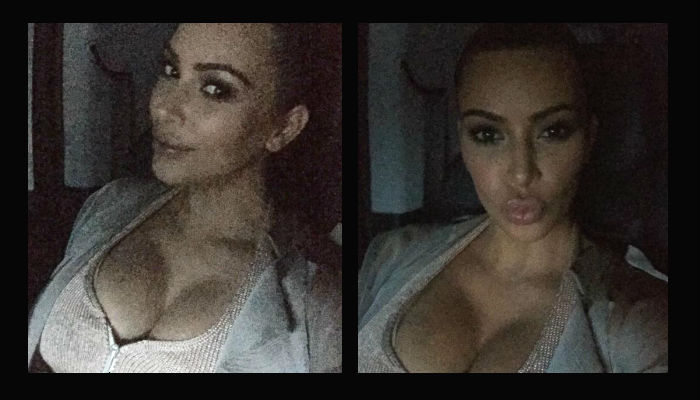 Kim Kardashian posted a raunchy cleavage picture of herself to thank her 45 million followers for making her the most followed personality on social media.
The 34-year-old TV Personality took to Instagram to share the picture and captioned, "45 million Instagram followers !!!!! I love you guys," Us magazine reports.
EMBED
She posted another sexy picture, showing her cleavage and captioned,"#45mil."
Earlier, Kardashian had celebrated her record of 42 million with sizzling breasts picture and captioned, "42 mil."
The other celebrities who are most-followed on Instagram are Taylor Swift, Selena Gomez, Ariana Grande, Justin Bieber, Nicki Minaj, Khloe Kardashian among others.
-- ANI