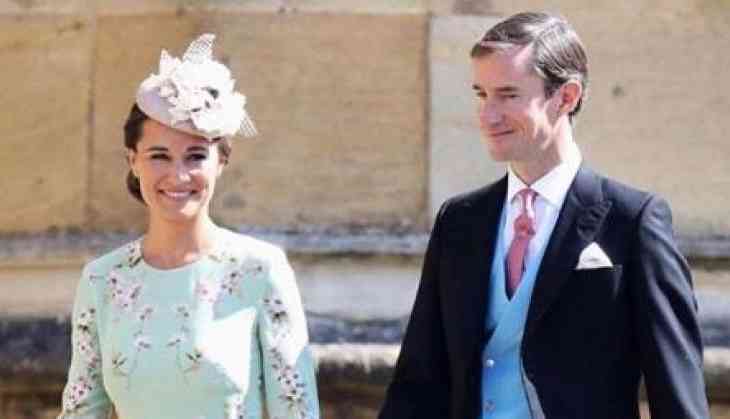 Duchess of Cambridge's sister, Pippa Middleton has confirmed that she is expecting her first child husband James Matthews.

In March, the news about her pregnancy was revealed, she has opened up about her first trimester in her latest column for the U.K. supermarket monthly Waitrose Kitchen magazine.

In the column, the mom-to-be, 34, revealed that she did not battle severe pregnancy sickness, or Hyperemesis Gravidarum (HG), unlike Princess Kate.

"I was lucky to pass the 12-week scan without suffering from morning sickness. That meant I was able to carry on as normal," Pippa wrote, as reported by Hello! magazine.
Pippa Middleton Matthews is featured in a new column for @waitrose weekend. "Exercising during pregnancy" pic.twitter.com/2rktWaKaFg

— MiddletonMaven (@MiddletonMaven) June 7, 2018
In September 2017, Kensington Palace announced that Kate was pregnant with her third child — and noted that she was once again battling HG, similar to when she was carrying Prince George.

Kate couldn't continue with her royal duties during the first months of her pregnancies, sister Pippa was able to continue her everyday schedule, though she admitted she had to make some slight changes.
Also Read: Duchess of Cambridge's sister Pippa Middleton flaunts her tiny baby bump with husband James Matthews at French Open
Pippa confirms her pregnancy in her latest column for @Waitrose. How exciting!! https://t.co/jB5a5OWQXb

— What Would Kate Do (@WWKD_Official) June 7, 2018
"When I learned the happy news that I was pregnant, I realized I needed to adjust my four to five-day-a-week [fitness] routine," she wrote, noting that she kept her pregnancy a secret from her gym instructor until the "riskier months" were over.

Pippa also shared how she is particular about her fitness during her pregnancy too.

"I've noticed my body change, but through exercise I feel it's being strengthened," she wrote. "I'm fanatical about sport and have looked at loads of books and websites on exercise during pregnancy, but have been disappointed by the limited technical information what you can and can't do."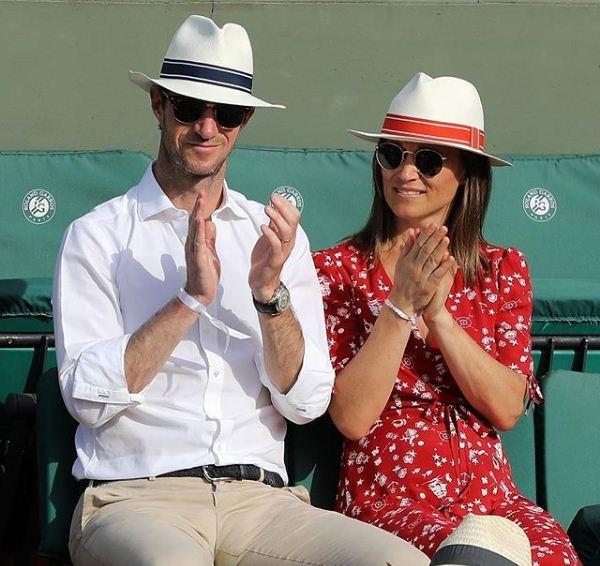 Pippa did her own research after the came to know the news of pregnancy.

"This being my first pregnancy, I had so many questions I felt were still unanswered," she wrote. "I wanted to know things like, would I strain if I served in tennis, are strokes of swimming safe, can I still do a normal yoga class if I avoided certain positions? Could I still work my abs?"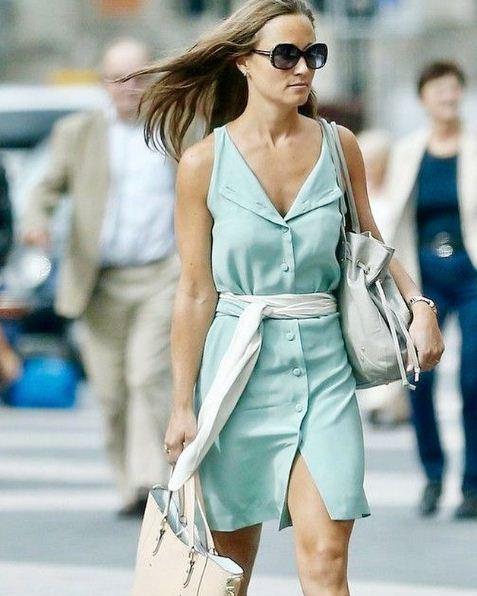 She added, "I've noticed my body change and weight increase, but through effective exercise and sports I feel that it's been strengthened to support a healthy pregnancy, birth and recovery . . . And ensure that post-baby, my old favorite jeans will still fit eventually!"

Middleton and Matthews tied the knot last year on May 20 at St. Mark's Church in Englefield. The couple then went for a whirlwind honeymoon in French Polynesia and Australia.
Also Read: Kate Middleton 'utterly overjoyed' after sister Pippa Middleton reveals she is 'pregnant' with husband James Matthews