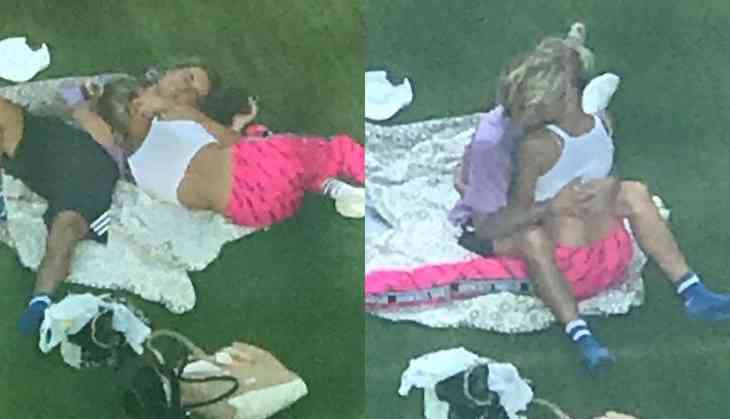 Newly-engaged lovebirds Hailey Baldwin and Justin Bieber were spotted making out again in a Brooklyn park over the weekend. They were spotted cuddling on a blanket in the grass.
They were captured, Hailey laying her head on Justin's chest, as well as the two embracing.
Hailey shared a close up photo on Instagram of Justin's purple shirt and tattooed arm laying on the blanket, writing "Aesthetic."
She also posted a video of showing off the cool girl printed pants. Hailey wore a pair of neon pink Opening Ceremony pants that could be spotted from a mile away.
Also Read: Justin Bieber and Hailey Baldwin were spotted making out in public again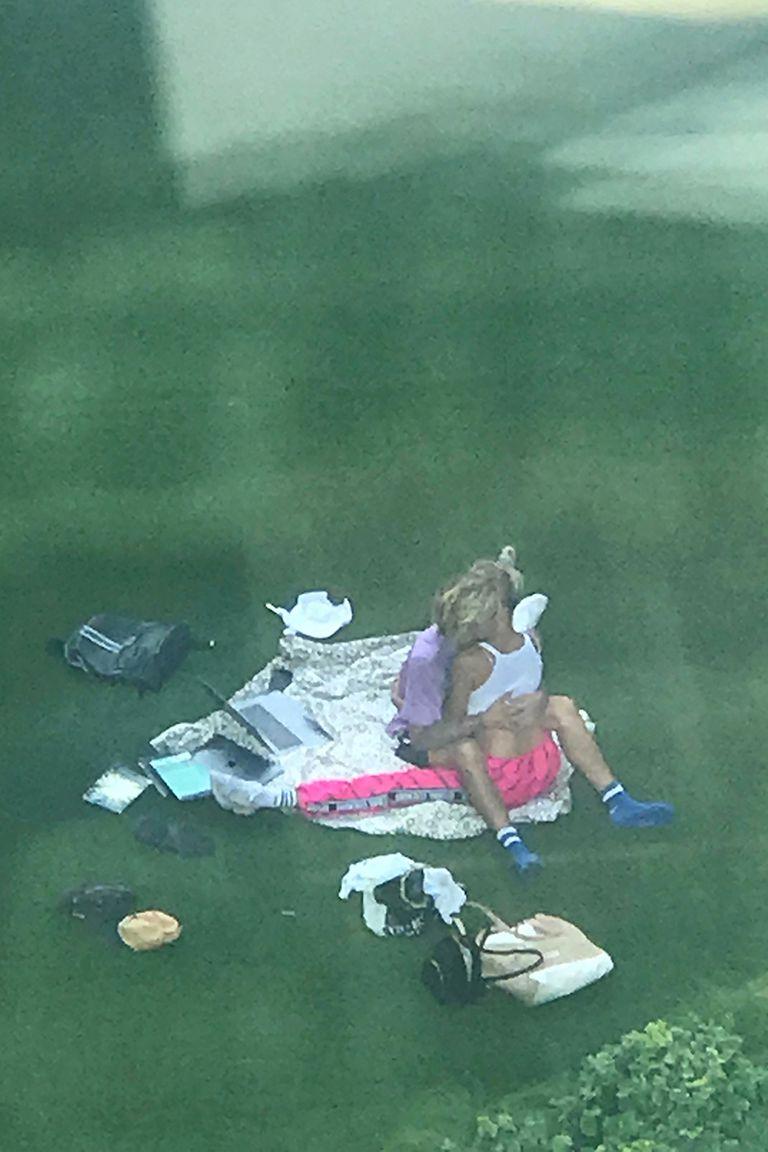 Last week, they were spotted kissing in 12 Chairs Cafe in Brooklyn, reports TMZ. The photos show the duo making out inside the restaurant while on a private lunch date.
Yesterday, Justin and Hailey were spotted out on another Brooklyn date at Frankel's Delicatessen. Hailey sported another neon athleisure outfit as they grabbed coffee. But, notably missing was her huge $500,000 engagement ring, which she replaced with a smaller diamond band.
Justin planted a kiss on her as they waited in line at the deli.
Also Read: Kylie Jenner launches her own Instagram face filter