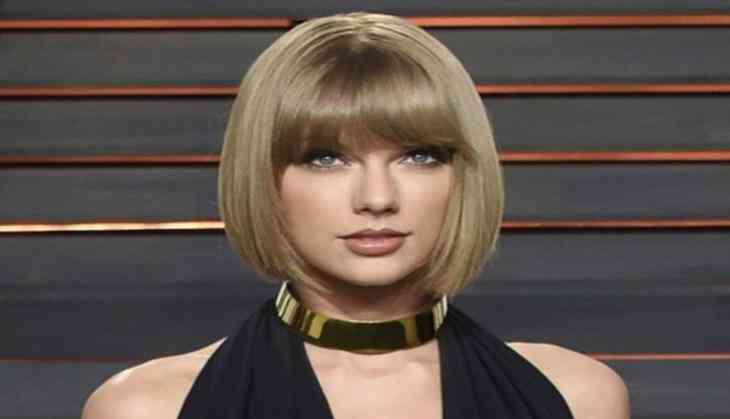 Pop sensational and Grammy winning singer-songwriter Taylor Swift testified on 10 August how she was subjected to a "very long" and "intentional" grope by the drunk radio DJ during a 'meet-and-greet' photo session after a concert in 2013.
According to the Independent, Swift claimed, "David Mueller, a DJ for radio station KYGO-FM, grabbed her buttocks from under her skirt while the two were posing for a picture in 2013. A member of the singer's security detail later confronted Mr Mueller about the incident, and Ms Swift filed a complaint with the radio station."
She testified assertively that the DJ lifted her skirt and grabbed her bare a** cheek intentionally. She described the incident as "shocking and horrifying".
"What Mr. Mueller did was very intentional," Swift responded to questions from Gabriel McFarland, an attorney for David Mueller, the former radio host.
"I am critical of your client for sticking his hand under my skirt and grabbing my a**," Swift said.
She claimed her photographer witnessed the incident and took a picture of it. Her legal team has submitted the photo for evidence.
"I am not going to allow your client make me feel like it anyway it's my fault because it isn't. I don't know him, but what he did was despicable," she told Mueller's attorney at one point.
The singer said she continued the meet-and-greet after the alleged assault because she did not want to disappoint her fans. Swift was 23 at that time while the DJ was 51.
The legal back-and-forth was initiated by DJ Mueller, 55, who claims he lost his job after Swift reported him to the radio station. KYGO Vice President Robert Call confirmed on Wednesday that he had fired the DJ for touching Taylor's 'rear end.'
The DJ later sued the singer for ruining his radio career and fabricating false accusation against him.
-ANI