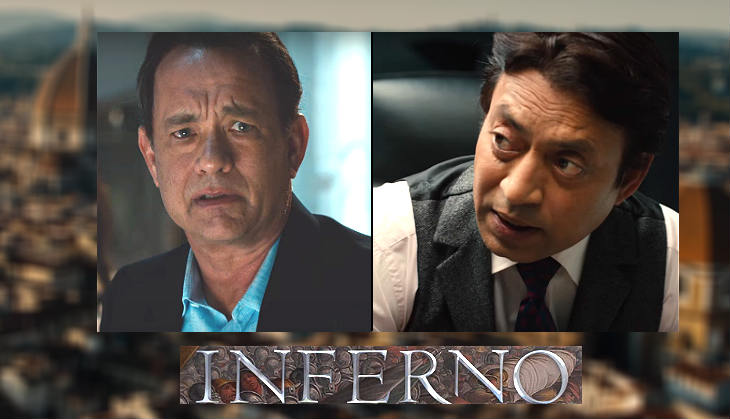 Mankind is in danger and the only hope left for the world is Robert Langdon, who can decipher symbols and save the world from an unknown epidemic.
The trailer of Inferno is out and there's the thrill, once again. The makers of The Da Vinci Code (2006) and Angels & Demons (2009) are back after a gap of 10 long years, with the celluloid adaptation of Dan Brown's book, Inferno.
Tom Hanks, who enacted the character of Professor Robert Langdon in the previous two movies is back to be the saviour again. Accompanying him this time is Felicity Jones in the role of Dr Sienna Brookes.
Watch the trailer here:
The movie also features Irrfan Khan, Ben Foster and Omar Sy in pivotal roles. However, you'll have to look real close to find them in the trailer.
Ron Howard has once again donned the director's hat for Inferno while David Koepp of Jurassic Park fame has written the screenplay.
Produced under the banner of Sony Pictures, Inferno is scheduled to release in the UK on 28 October.