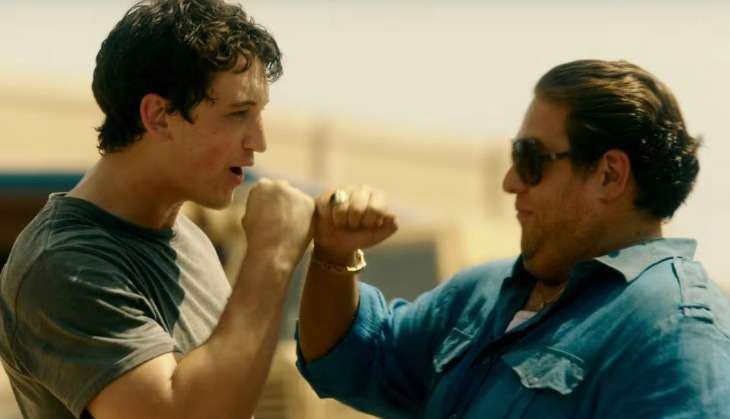 Warner Bros. Pictures and Hangover trilogy director Todd Phillips have come together to bring a little joy and a whole lot of laughter with the upcoming action/comedy flick War Dogs. And it looks helluva fun.
Starring The Wolf of Wall Street and Money Ball's Jonah Hill and Oscar-nominated Whiplash's Miles Teller, along with dreamboat Bradley Cooper, War Dogs traces the story of two goofballs hoping to con people out of money.
But of all the cons they could have picked, they chose a little known US regulation that allows start-ups to bid for US military contracts. Not strangely, this film has been inspired by a real-life story of two millennials in the gun-crazy country. Sadly for them, they end up getting involved with people - in Iraq - they should have ideally stayed far far away from.
Produced by Scott Budnick, Bradley Cooper, Mark Gordon, Todd Phillips, and Bryan Zuriff, the trailers are anything to go by, the film should be on your watch-list.
War Dogs will see a worldwide release on 19 August. Are you emotionally ready for this roller coaster ride, though?
--
Edited by Aishwarya Yerra