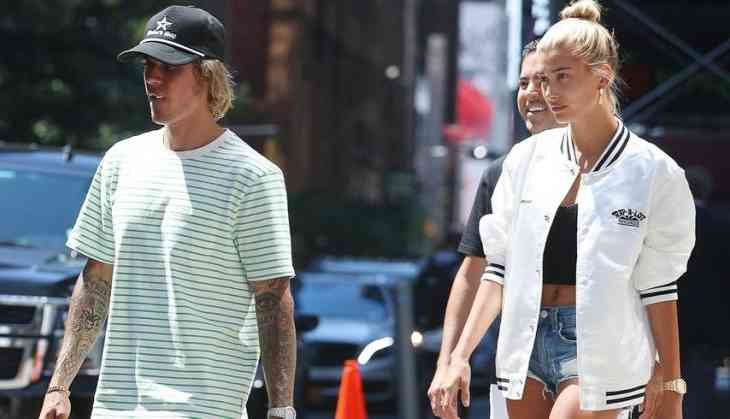 Justin Bieber and Hailey Baldwin are back in New York. Last week, they were spotted in the Bahamas where Justin proposed to Hailey. Both of them looked happy in the Big Apple.

They stayed in the Bahamas for a few days to enjoy and celebrate their engagement. A source told People, "They were having the best time. They're just enjoying being engaged. They know when they leave, there will be a lot of attention on them."

Both of them were spotted in New York, Hailey wore a oversized white "Rap-A-Lot Records" varsity jacket with a black crop top, cutoff denim shorts, black sporty sneakers. Justin wore a casual shorts and a t-shirt.
Also Read: Engaged! Hailey Baldwin shines away her massive engagement ring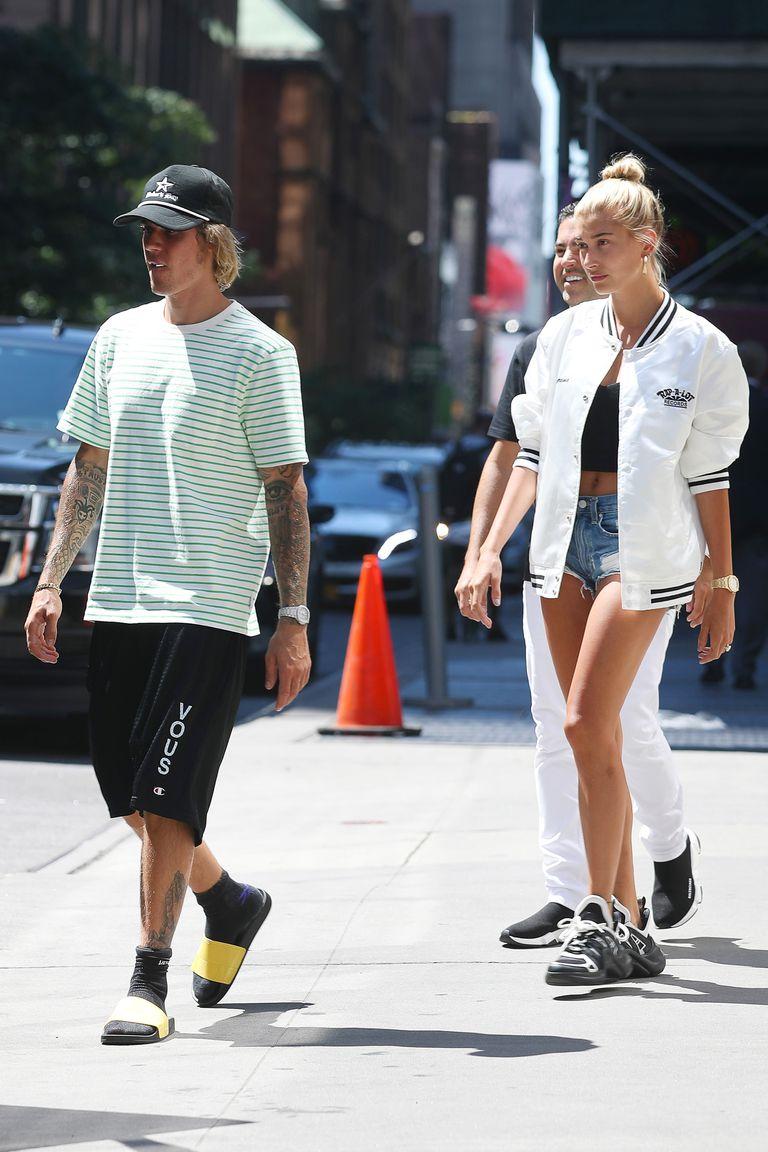 Justin confirmed his engagement to Hailey on Instagram just two days ago, and called Hailey "love of my life."

"Hailey I am soooo in love with everything about you! So committed to spending my life getting to know every single part of you loving you patiently and kindLY," he wrote in the post.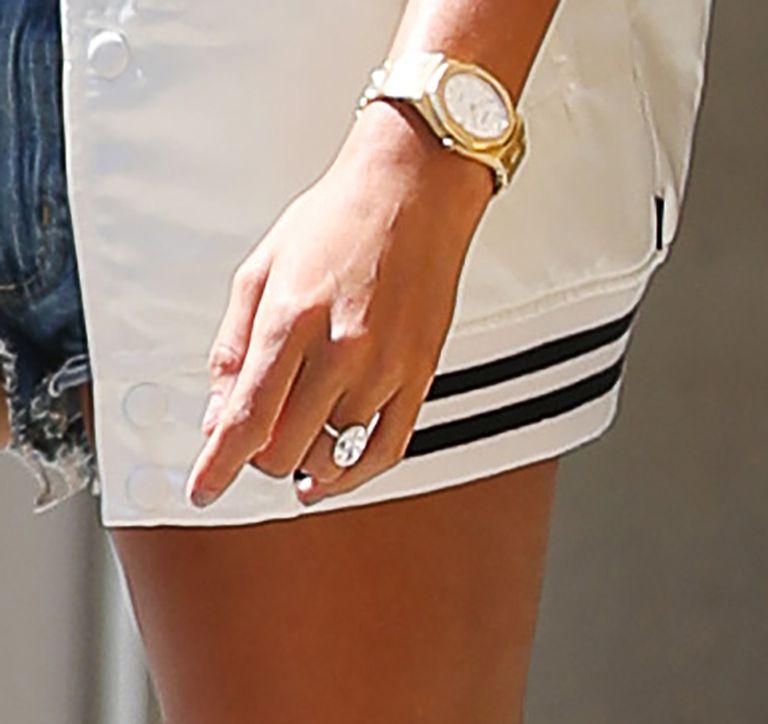 The rumour about their engagement started long back, when the couple were spotted at Miami and the Hamptons. However, the rumours about their engagement came in when Hailey was spotted in the Bahamahas wearing an oval diamond ring on ring finger.
Also Read: Justin Bieber confirms engagement to Hailey Baldwin with the sweetest message ever on Instagram