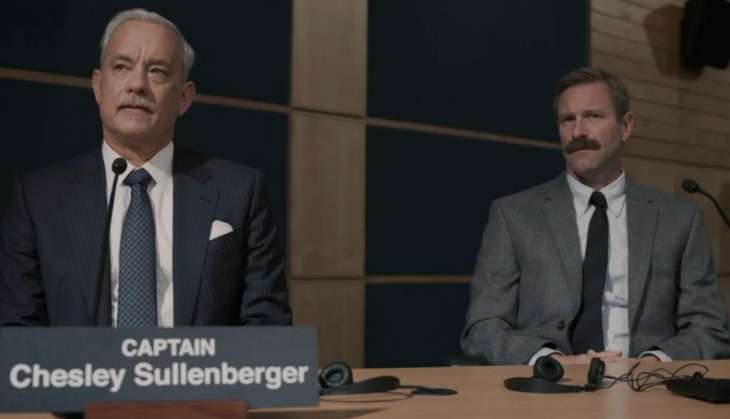 When an extraordinary director meets a gifted actor, it is but fair for expectations to escalate. And Clint Eastwood's first trailer for Sully does not disappoint.
Teaming up with Tom Hanks for a film based on a real life incident, the Million Dollar Baby director has whipped up something that looks pretty spectacular.
On 15 January, 2009, US Airways Flight 1549 landed on Hudson river, in New York, after both the engines got bird hit and stopped functioning. What pilot Chelsey Sullenberger (played by Hanks) and his first officer Jeffery Skiles (Aaron Eckhart) had pulled off that day was quite literally the stuff of films.
The emergency crash landing on water saved the lives of all 155 on board - passengers and crew - leading to the moniker 'Miracle on the Hudson'.
Several probes were launched to figure out whether the landing was really necessary, and/or the pilots were negligent. At the end of the intense media trial however, the crew was awarded the Master's Medal of the Guild of Air Pilots and Air Navigators.
"I've been in the air for 40 years," says Sully in the trailer, "but in the end, I'm gonna be judged on 208 seconds."
That is the solid foundation this film's based upon. That, and Tom Hanks. Because if anyone can pull off bravado, it's him. The film releases worldwide on 9 September.
--
Edited by Abha Srivastava