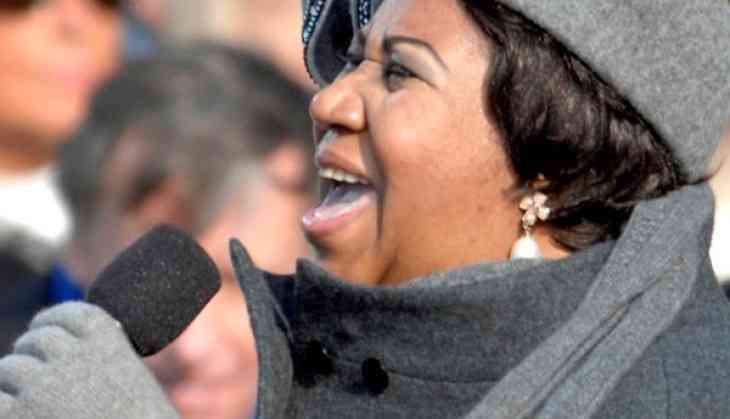 Mourning his friend Aretha Franklin's demise, music maestro Sir Elton John paid a long tribute to the 'Queen of Soul' on Social Media.
Describing Franklin's passing away as a "blow" for her fans, John tweeted, "The loss of Aretha Franklin is a blow for everybody who loves real music: Music from the heart, the soul and the Church. Her voice was unique, her piano playing underrated - she was one of my favourite pianists."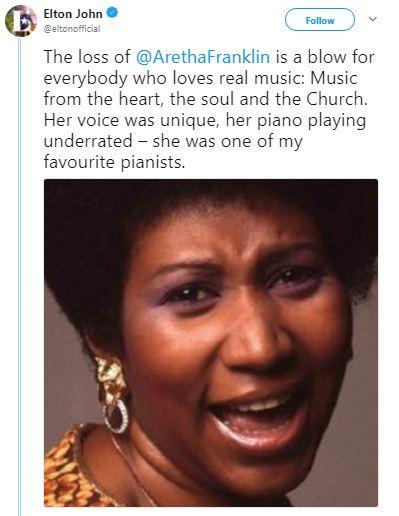 He also added that he was fortune enough to witness her last performance, "I was fortunate enough to spend time with her and witness her last performance - a benefit for @ejaf at St John The Divine Cathedral. She was obviously unwell, and I wasn't sure she could perform. But Aretha did and she raised the roof."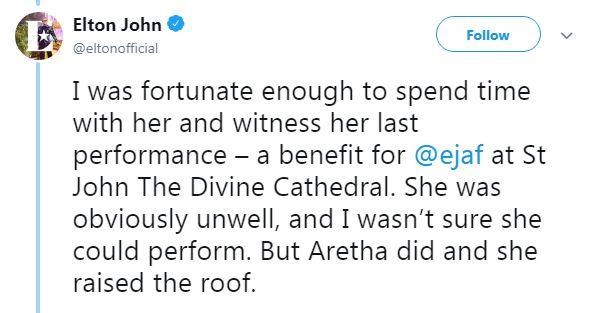 Earlier, stars like Beyonce, Jay- Z and DJ Khaled had also paid their heartfelt tributes to Franklin, who gave hits like 'Respect', 'Natural Women', and 'I say a little prayer'.
--ANI