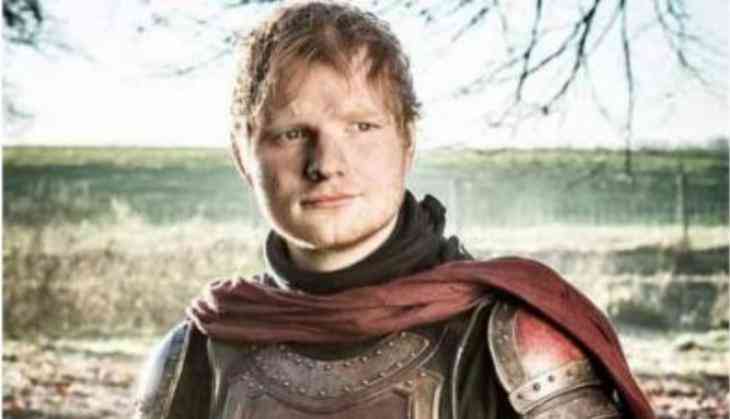 Ed Sheeran hyped about his 'Game of Thrones' cameo
The new season of Game of Thrones premiered with an epic surprise on Sunday.
Of course, pop star, Ed Sheeran's cameo as a singing soldier in the Lannister army freaked everyone out.
The singer's presence added additional buzz to a highly-awaited season premiere.
But, it was not only the fans who were excited about his cameo. The 'Thinking Out Loud' artist was as much excited to see himself on TV.
Sheeran appeared onscreen in a sequence in which Arya Stark, played by Maisie Williams, rode horseback through a forest. He was found singing a campfire song and shared some rabbit and blackberry wine with Arya.
Sheeran posted a picture from his big moment with the caption, "throwback to the time I was a Lannister."
He also shared a short video in which super-producer Benny Blanco gave his three-word review while watching the show.
As it turns out, Sheeran wasn't the only star watching the first episode. Jennifer Lopez, Christina Perri and David Beckham were equally thrilled about the new season.
-ANI