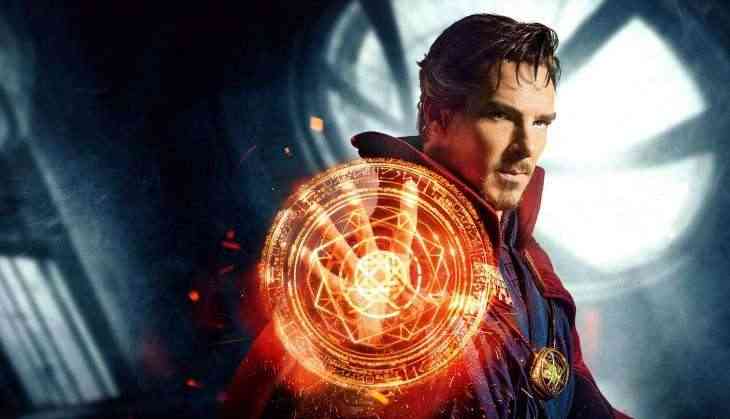 Doctor Strange gets attacked in 'Avengers: Infinity War'
Superhero Doctor Strange, who is also part of the upcoming film "Avengers: Infinity War", will get attacked in the film, suggest new photographs that have been released online.
The images show the character Sorcerer Supreme, essayed by Benedict Cumberbatch, being attacked, reports aceshowbiz.com.
Complete with Doctor Strange's iconic grey streaks in his hair, Cumberbatch was seen getting tackled to the ground by a man in a computer-generated imagery (CGI) suit while the scene was being filmed for the third instalment of "The Avengers" movie series.
It's unclear who the actor in the CGI suit was, but he had dots all over his face likely to create his character's look on screen. At one point, the two actors appeared to be screaming at each other, with Cumberbatch looking powerless as he did nothing when the other actor confronted him.
-IANS