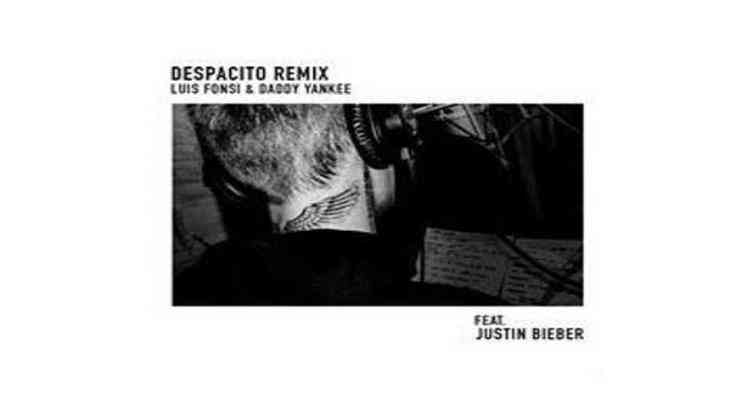 'Despacito' becomes one of just 23 singles to have topped the Hot 100 for at least 11 weeks, dating to the chart's 4 August 1958, inception.
Luis Fonsi and Daddy Yankee's 'Despacito,' featuring Justin Bieber, rules the Billboard Hot 100 chart (dated August 5) for an 11th week. Plus, Charlie Puth collects his third top 10, 'Attention.'
It's the longest-leading Hot 100 No. 1 since Ed Sheeran's 'Shape of You,' which led for 12 weeks in January through April. The record belongs to Mariah Carey and Boyz II Men's 'One Sweet Day,' which ruled for 16 weeks, in 1995-96.
'Despacito' dominates the Digital Song Sales chart for a 12th week, with 118,000 downloads sold (down 6 percent) in the week ending July 20, according to Nielsen Music; the remix with Bieber accounts for 77 percent of the song's sales for a second consecutive week (and in line with its breakdown in recent weeks).
The song is now within a week of matching the longest command on Digital Song Sales: The Chainsmokers' 'Closer,' featuring Halsey (2016), Mark Ronson's 'Uptown Funk!,' featuring Bruno Mars (2015), and Flo Rida's 'Low,' featuring T-Pain (2007-08), each led for 13 weeks.
Additionally, 'Despacito' has sold more than 100,000 downloads in each of the last 11 weeks, marking the longest such streak since Adele's 'Hello' broke the 100,000-sold barrier for 11 weeks in a row in 2015-16 (with its first frame featuring a weekly-record 1.1 million downloads sold).
On the Streaming Songs chart, 'Despacito' leads for an 11th week, with 57.6 million U.S. streams (down 4 percent) in the week ending July 20. The track again tops all three of the Hot 100's main component charts, as it also leads the all-format Radio Songs chart for a third week with 145 million in all-format airplay audience (down one percent) in the week ending 23 July.
As for its continued pop radio crossover, 'Despacito' leads the mainstream top 40-based Pop Songs airplay chart for a third week; bullets at its No. 12 high on Adult Pop Songs; and debuts at No. 30 on Adult Contemporary.
'Despacito' also dominates the Hot Latin Songs chart for a 25th week and the Songs of the Summer ranking for an eighth week, having led the latter tally each week since it made its annual return just after Memorial Day.
-ANI