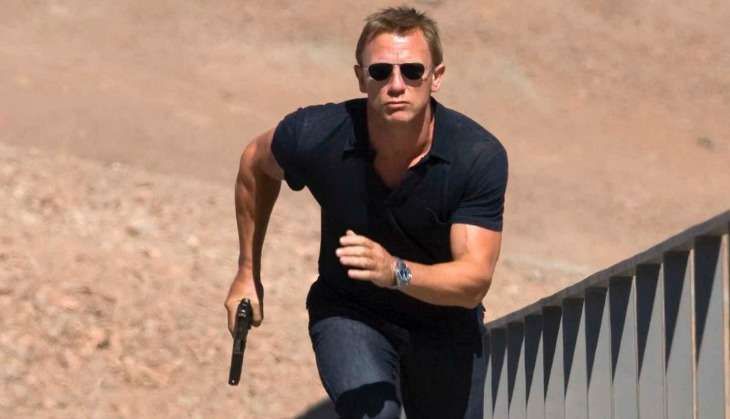 Former Bond, Daniel Craig is definitely, maybe still going to be 007. Shockingly, after almost a year of oscillating between yes, no and I'd-rather-cut-my-wrists, the man still remains undecided.
Recently, Craig dropped hints that he might be on board to carry on portraying the Queen's favourite spy, but slammed the '$150 million pay cheque' reports.
In the midst of ever-increasing speculation about who's playing Bond, Craig gave us the strongest hint yet on Friday while speaking at the New Yorker Festival.
"I got the best job in the world doing Bond. The things I get to do on a Bond movie and the type of work it is, there's no other job like it. If I were to stop doing it -- just say -- I'd miss it terribly," he said.
"It's one of the most thrilling things as an actor you can do. I love this job. I get a massive kick out of it. And, if I can keep getting a kick out of it, I will," Craig added.
The star rubbished recent reports that he has been offered $150 million to sign on for two more Bond films.
He said: "There's no conversation going on, everybody's just a bit tired."
Reports initially surfaced that Craig would be quitting the franchise after he stated that he would "rather slash his wrists" than do another Bond film.
The actor, 48, who sported a peroxide hairdo for his filming commitments for the upcoming project Logan Lucky, also added that he enjoyed enacting the iconic spy Bond.
"I like that broken part of him. That doing a job like that has a serious effect on your psyche. That's fun," he said.
All that's fine. But no Idris Elba or Tom Hiddleston at all? For real? Why won't you make up your damn mind already Craig?

-- with inputs from IANS