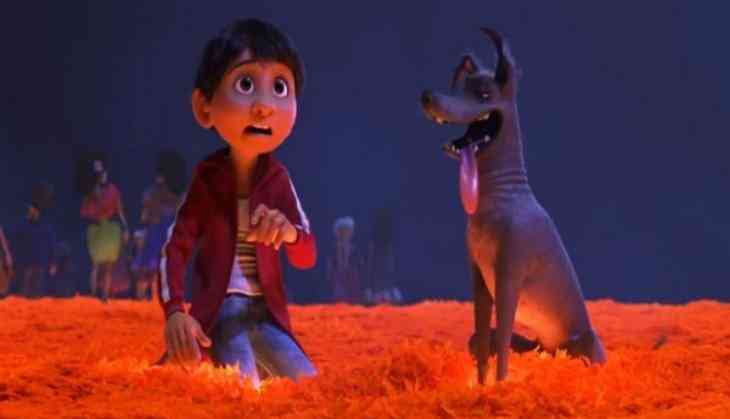 'Coco' brings out 'Land of the Dead' in new trailer (ANI)
People certainly did not know that the afterlife could be so beautiful.
The official Twitter handle of the movie "Land of the Dead" has unveiled the trailer of the film and it seems like we are in for a run ride.
The trailer opens with the narrator explaining, "Once every year, our ancestors come back to our world to see family and friends.
On November 22, you're invited on a journey that connects us all. The new trailer for #PixarCoco is here! pic.twitter.com/0zVFO42Bv0

— Disney•Pixar's Coco (@pixarcoco) June 7, 2017
In the footage, Miguel voiced by Anthony Gonzalez, strikes the chords of the guitar and due to the magical powers of the guitar Miguel and his dog Dante get sent to the Land of the Dead.
This is where he meets his great-grandmother, Mama Coco and her dead friends.
Miguel also meets a person named Hector voiced by Gael García Bernal, and together they set off on the journey to find Ernesto and get back to his family in his hometown Santa Cecilia.
The trailer looks visually stunning and the background score makes the footage even more magical.
The story of the movie focuses on Miguel, who dreams of becoming an accomplished musician. Following a strange series of events, Miguel finds himself in the stunning and colourful Land of the Dead.
Benjamin Bratt and Renee Victor also lend their voice talents to the film.
Helmed by Lee Unkrich, Disney/ Pixar's 'Coco' is set to hit theatres on November 22.
-ANI