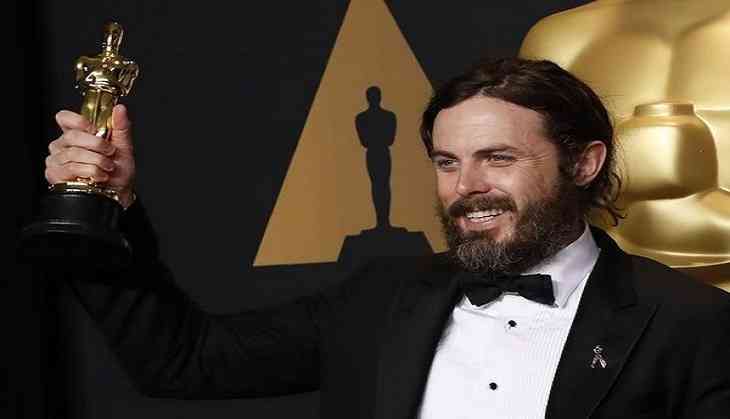 Casey Affleck, who won this year's Best Actor (Male) award at the 89th Annual Academy awards, has revealed that he went home after the ceremony and gave the statue to his children.
The 41-year-old actor, in an interview with host Jimmy Kimmel on his show, has admitted that he regrets for not including his children in his speech.
The actor said, "I immediately realized I hadn't done that. And that was a shame."
Adding, "I won . but I didn't mention you, even though you are the most important thing in my life and I love you more than anything and I would trade a thousand Oscars for you guys."
After finding the honor in the corner of their bedroom, he decided it was best to take care of the award himself.
"Few weeks later and this is true, I went into one of their rooms and I saw it actually in the corner with, like, a wet towel over it and clothes and stuff. So I was like, 'You know what? I'm going to hang onto it, guys," noted Affleck.
The ' Manchester by the Sea' star also shared that his mom would be really proud that both his sons (Ben and Casey Affleck) have Oscars to their name.
"It seems crazy ... It must be nice for Mom. I'm pretty proud of all the things Ben's done, and I'm incredibly proud of the fact the Academy honored me in this way," said Affleck.
Ben Affleck has picked up two Oscars over his career, first for Best Original Screenplay for 1997's ' Good Will Hunting,' which he shared with Matt Damon and in 2012 he earned the Best Picture honor for ' Argo'.
-ANI