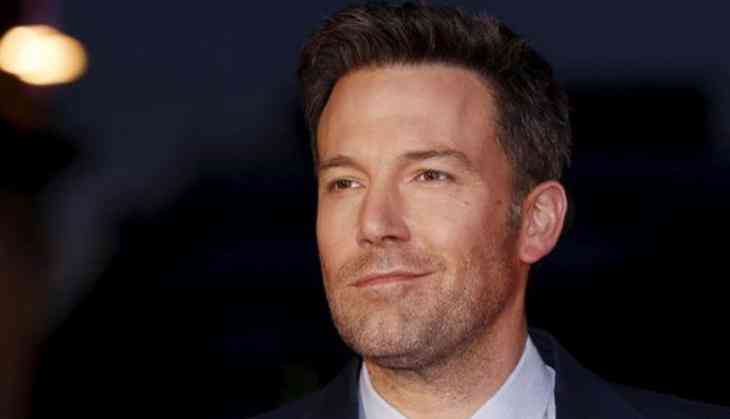 Ben Affleck thinks his Batman is 'tough and sophisticated'
Hollywood actor Ben Affleck, who will return as the billionaire industrialist and his vigilante alter ego Batman in the upcoming 'Justice League' movie, feels that his Batman is quite "tough and sophisticated".
The 45-year-old actor and her co-star Gal Gadot, who plays Diana Prince/Wonder Woman, like the way their characters' differences make them work well together, according to Contactmusic.
While talking about her character, Gal said, "I think both of them are very alpha-type. Both of them deal with their past and both of them will do everything to make a better world and fight crime and fight evil. So we share a lot in common."
"Tough, but sophisticated. He's an a****le. It's total typecast," noted Affleck, about his character.
The 'Live by Night' actor promised that the upcoming superhero ensemble movie will see a return to a "classic" Batman tale, rather than the raging Dark Knight of 'Batman V Superman: Dawn of Justice'.
"This is a very different dynamic for Bruce Wayne from the first movie, where he was full of anger and resentment and a kind of irrational rage towards Superman. Here, he really is in the mode of your more classic Batman story, where he's more heroic, trying to save and protect people, trying to build this unit. That was a totally different thing," explained Affleck.
He continued, "The idea is that this character is trying to assemble a group and get them to work together. Because Batman is a kind of internal, dark, conflicted guy. So it was challenging for him to turn outward and try to get all these people to work together."
Helmed by Zack Snyder/Joss Whedon, 'Justice League' brings together the DC heroes Batman (Ben Affleck), Wonder Woman (Gal Gadot), The Flash (Ezra Miller), Aquaman (Jason Momoa), Cyborg (Ray Fisher), Henry Cavill (Superman), Amber Heard (Mera) and Amy Adams (Lois Lane).
The flick is scheduled to release on November 17.
-ANI