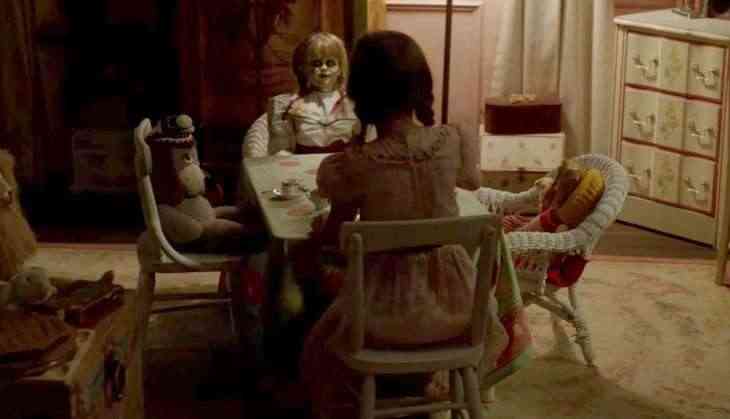 'Annabelle: Creation' is a winner at Indian Box-Office
The evil doll has taken Indian box-office by storm.
According to Box Office India, the horror movie has already earned Rs. 14 crore nett plus, including paid previews. The film is poised to cross Rs. 20 crore nett by evening.
Despite having previews, the sequel to 2014s 'Annabelle' has shown solid growth on Saturday of around 45 percent.
The collections 'Annabelle: Creation' are as follows:
Paid Previews - Rs. 2,75,00,000 (Tue - Thurs)
Friday - Rs. 4,50,00,000
Saturday -Rs. 7,00,00,000
TOTAL - Rs. 14,25,00,000
Meanwhile, at the global box-office, the flick has already earned 160 million USD as it earned 15.5 million USD on the first day of the second week, which is a drop of just 56 percent from last weekend's 35 million USD debut.
It seems the movie will cross the lifetime collection of the original 'Annabelle' movie, which released in 2014 and grossed over 256 million USD worldwide.
Next up in this 'Conjuring' franchise is 'The Nun' which will release on July 13, 2018, along with 'The Conjuring 3' and 'The Crooked Man' currently in development.
-ANI