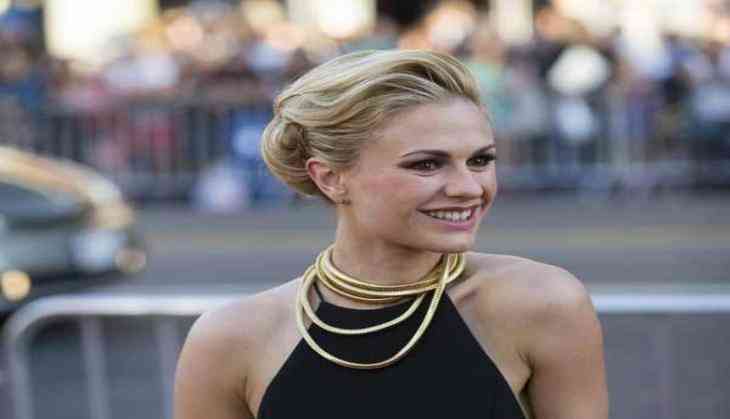 Hollywood star Anna Paquin is all set to star in the period romance titled 'Tell it to the Bees'.
According to The Hollywood Reporter, Paquin has boarded ' Tell It to the Bees', the period romance that has now started shooting on location in Scotland.
The film which is based on Fiona Shaw's 2009 novel of the same name also stars Holliday Grainger (' Cinderella'), Kate Dickie (' Game of Thrones'), Emun Elliott (' Star Wars: The Force Awakens'), Steven Robertson (' T2: Trainspotting'), Lauren Lyle (' Outlander') and newcomer Gregor Selkirk.
Annabel Jankel is directing from a screenplay by Henrietta and Jessica Ashworth.
Set in 1950s small-town Britain, the story focuses on a lesbian romance between a single mother (Grainger) who is dealing with the breakdown of her marriage, and a doctor (Paquin), returning home to take over her late father's medical practice.
Producers are Daisy Allsop, Nick Hill, Jankel and Nik Bower. Executive producers are Deepak Nayar, Alison Owen, the BFI's Lizzie Francke and Ben Roberts, and Sunny Vohra.
Production companies are Reliance Entertainment Productions 8, in association with Taking A Line For A Walk, Archface Films, Riverstone Pictures and Cayenne Film Company and Motion Picture Capital. Filmgate AB, Film iVast and Twickenham Studios co-produce.
-ANI