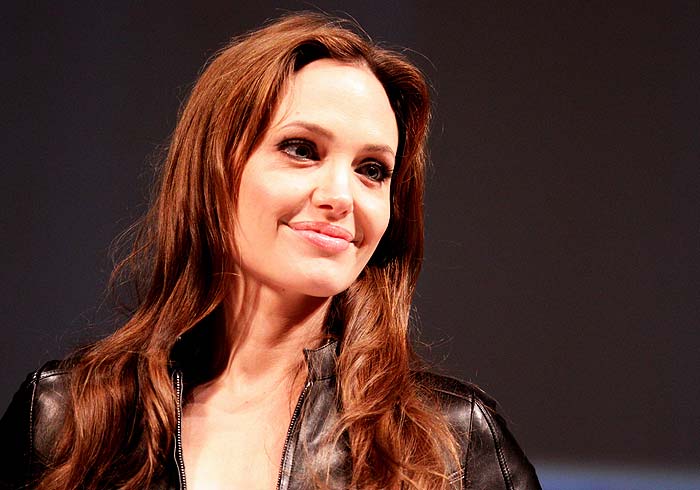 Angeline Jolie Pitt is set to oversee all the works of production for animation film The Breadwinner. The film is an adaptation of Deborah Ellis' 2000 children's novel with the same name.
About The Breadwinner
The Breadwinner is about a young Afghani girl named Parvana, living in the reign of Taliban. The story revolves around Parvana who disguises herself as a boy in order to earn for her family and be the breadwinner, after her father is wrongly imprisoned.
The book has got several awards including Peter Pan Prize and the Middle East Book Award.
Angelina Jolie on her association with The Breadwinner
Jolie, who is associated numerous social welfare works said that she is 'delighted' for her association with the film. A report published in The Hollywood Reporter quotes her saying "Millions of young girls like Parvana are growing up today under oppression or conflict and helping their families to survive in those conditions. This story is a reminder of the immense value of their contribution."
"I am delighted to be working with a talented team of artists who will do justice to the richness, creativity and strength of Afghan culture and to little girls like Parvana," she added.
Names behind the film
Nora Twomey, filmmaker and Irish animator has been signed to direct the film. She is already known for her works including The Secret of Kells and From Darkness.
The screenplay will be done by The End Of Silence and The Lesser Blessed fame Ukranian and Canadian film director/ screenwriter Anita Doron. Apart from executive producer Jolie, The Breadwinner will be co-produced by Tomm Moore, Anthony Leo, Paul Young and Andrew Rosen.
The film is in its pre-production work currently and is expected to be wrapped up by 2017. After being made in English language, it will also be released in one of the official languages of Afghanistan - Dari.