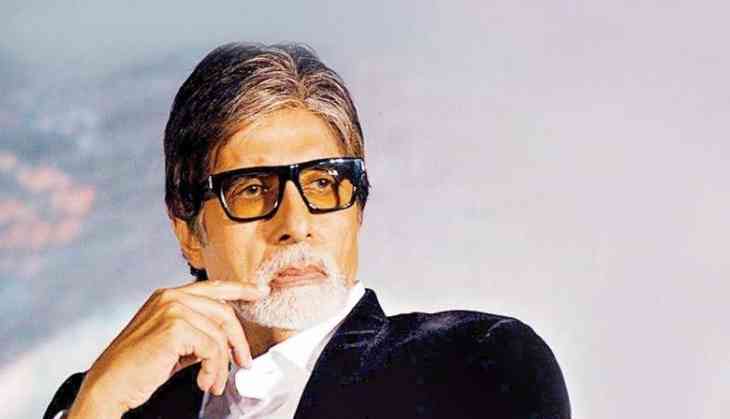 Bollywood's megastar Amitabh Bachchan is quite active on Twitter and shares everything on the social media. Recently, he watched Avengers: Infinity War which became the highest grossing Hollywood movie in India, earning Rs 203.94 crore in just two weeks of its release.

He took to Twitter to complain about the movie, he wrote: "Achha bhai sahib, bura na manana, ek picture dekhne gaye, 'Avengers'… kuch samajh mein nahi aaya ke picture mein kya ho raha hai !!!!!!! (Sir, don't feel bad, went to watch a film, Avengers, but didn't understand what is happening in the movie)." Also, he added a load of emojis with the tweet.
T 2803 -T 2003 - अच्छा भाई साहेब , बुरा ना मानना , एक पिक्चर देखने गाए , 'AVENGERS' ... कुछ समझ में नहीं आया की picture में हो क्या रहा है !!!🤪🤪🤪🤪🤪🤪🤪😠😠😠

— Amitabh Bachchan (@SrBachchan) May 13, 2018
He is not the only one who didn't understand the movie, there are lot of newcomers who voice out the same issue about Marvel Cinematic Universe's movies. Just after his tweet, lot of MCU fans replied.

The MCU fans tweeted some hilarious reply on Amitabh Bachchan's tweet. A lot of people suggested him to watch all the films in Marvel Cinematic Universe to understand Infinity War. While, others tweeted that granddaughter Aaradhya would have a better understanding of the film.
Sir Ji ye raha "Avengers" ka starter pack👇👇 pic.twitter.com/rk8DTlsfjz

— Mr. BSF (@Mr__BSF) May 13, 2018
@SrBachchan saheb ji is be like 👇 👇 pic.twitter.com/W5pFiiF1k4

— Satyabrat Dwivedi (@decentdwivedi) May 13, 2018
सर ये देख लो, ये जबर्दस्त मूवी थी. pic.twitter.com/BGTuCzuX6j

— LolmLol (@LOLiyapa) May 13, 2018
Seedha sa solution hai Sirji😎. Picture "do baar" dekhiye ....pehli baar "poti ya pote" ke saath aur doosree baar "Hindi" subtitle ke saath.

Sirji, generation gap sirf Potee aur Potey hi kum kar sakte hain. Mutlab, pehlee baar dekhne ke baad.. .. apne sab prashna clear kar ye😎

— ABHIJIT KUMAR GHOSH (@ABHIJITKGHOSH) May 13, 2018
Avengers: Infinity War has pocketed $1.5 billion across the world in 18 days of release and has earned over Rs 200 crore in India. It is the 19th film in the MCU that started a decade ago with Robert Downey Jr-starrer Iron Man. The movie has a dozen superheroes who come together to save the universe from their might opponent, Thanos.
Also Read: Avengers: Infinity War: WWE superstar Dave Bautista improvised Drax's comedic one-liner reveals the screenwriters Markus & McFeely