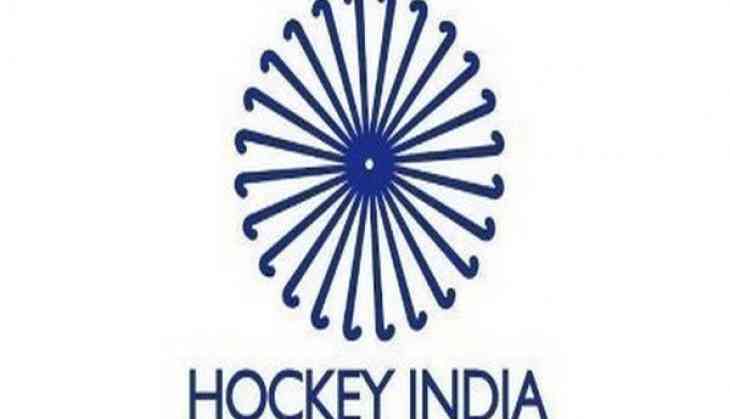 Assam and Coorg register comfortable victories over Vidarbha Hockey Association and Uttarakhand respectively to progress to the finals of the 8th Hockey India Sub Junior (Women) National Championship 2018 (B Division) here on Monday.
In the first semi-final clash, it was Assam who produced a convincing attacking display to snatch a 7-1 victory over Vidarbha Hockey Association. Assam started the match well as they scored the first goal in the 9th minute and went on to take a 5-0 lead at half-time.
In the second half, Assam scored two more goals while Vidarbha Hockey Association could only score a consolation goal in the 60th minute through their skipper Himanshi Gawande. Goals for Assam were scored by Khushboo Prajapati (12', 31', 54'), Maxima Xalxo (9', 27') and Elina Tigga (22', 49').
The second semi-final was a well-matched encounter between Coorg and Uttarakhand as the two teams kept fighting till the end in order to progress to the final. Both the teams scored a goal each in the first half as Coorg cancelled Hockey Uttarakhand's 1-0 lead to put the teams on level at half-time.
In the second half, Uttarakhand took the lead again in the 66th minute but that was also cancelled out by Coorg as they converted a Penalty Corner in the 70th minute to take the match into a Penalty Shootout. Uttarakhand's Swati scored a brace in the 27th and 66th minutes while MK Sujatha (31') and G Kavya (70') scored for Coorg. In the Penalty Shootout, it was Coorg who came out on top as they converted from their first three takes to win by a margin of 3-2, while Uttarakhand lost as they could not hold their nerve which saw them miss thrice in the Shootout, converting only two.
Assam and Coorg will face-off in the final match of the competition on Tuesday while Vidarbha Hockey Association will be up against Uttarakhand in the third-fourth classification match on the same day.
--ANI