Rohan Raj
| Updated on: 8 July 2015, 19:08 IST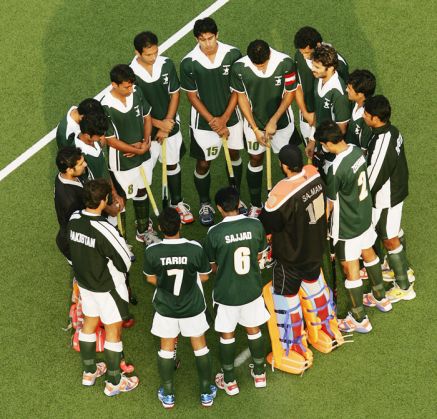 Pakistan hockey suffered a fresh blow after their coach Shahnaz Shaikh on 7 July blamed the government for the team's failure to qualify for the 2016 Rio Olympics. The coach also revealed that lack of funds had affected the team's preparations for the recently-concluded Hockey World League (HWL) Semi-Final.
The HWL tournament, which served as qualifying for the Olympic Games in Brazil, saw hockey giants Pakistan finish a poor eighth in Antwerp.
The allegations
Pakistan's hockey coach Shahnaz Shaikh has revealed that the government had not funded their team properly which in turn affected their performance in the HWL tournament. He also revealed that the players had to live with an allowance of just $20 a day in Belgium. Shaikh also stressed on the immediate need for funds in hockey to lift the structure and provide financial support to the players who don't have a contract.
Rift in the team
Pakistan's tumultuous campaign in the HWL tournament forced Mohammad Imran to step down as the captain. According to media reports, a group of seven players had ganged up against the captain and the management. They had even refused to play in the crucial quarter-final match against Great Britain.
The whiplash
Pakistan Prime Minister Nawaz Sharif expressed his concern at the state of affairs following the team's dismal show at the HWL tournament. He has ordered a five-member committee to probe into the team's poor performance and hockey affairs in the country. Pakistan Hockey Federation (PHF) President Akhtar Rasool and secretary Rana Mujahid have also been asked to resign by the former players and critics.
Pakistan's performance in HWL Semi-Final
For the first time in 67 years, Pakistan will not feature in the field hockey event at the Summer Games scheduled to be held in Brazil next year. Out of the seven games they played at the tournament, Pakistan managed to win just one game alongside four losses and two draws. The team suffered its biggest loss 1-6 in the tournament at the hands of the mighty Australians. To make matters worse, Pakistan were also humbled 1-2 by France in the classification game for 7th-8th position.