Catch Team
| Updated on: 18 December 2017, 12:11 IST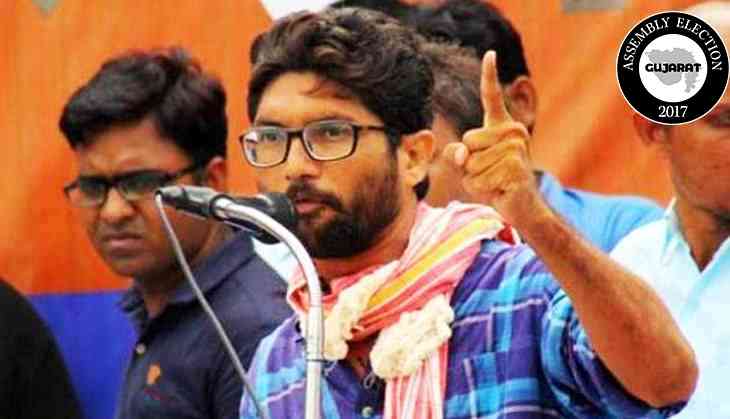 Congress-supported independent candidate Jignesh Mevani won the Vadgam seat in Banaskantha district in north Gujarat according to media reports. Earlier in the day, the 35-year-old Dalit leader was leading by a margin of more than 10,000 votes against BJP opponent Vijay Chakravarti.
The Congress asked sitting legislator Manilal Vaghela to refrain from contesting this time. Despite the BJP being in power in Gujarat since 1995, Congress has won the seat thrice – in 1998, 2002 and 2012. In the last election, Manilal Vaghela defeated former Cabinet Minister Fakirbhai Vaghela by a significant margin of 22,000 votes.
Mevani went up against a relative newcomer from the BJP – Vijay Chakravarti in Vadgam.
Even in the 2014 Lok Sabha elections, in which the gap between the vote shares of the BJP and the Congress was a huge 27%, in the Vadgam Assembly segment the difference was a mere 1.8%. This indicates that the Congress held ground even when it hit rock bottom in Gujarat.
However, Dalits form only 8 to 9% of the population in the constituency; Congress's support for Mevani seems to have helped him among the Thakors and the Muslims. While Thakors are said to be above 20% in the seat, Muslims form around 12% of the population in Vadgam.
Thakor leader Alpesh Thakor contesting from Radhanpur in Patan district is also leading by more than 5,000 votes against BJP's Lavingji Thakor. The latter was in the Congress earlier but later joined the BJP after he was denied a ticket by the Congress.
Jignesh Mevani, Alpesh Thakor, along with Hardik Patel, the face of the Patel or Patidar campaign, form the troika that the Congress has pinned its hopes on this time.