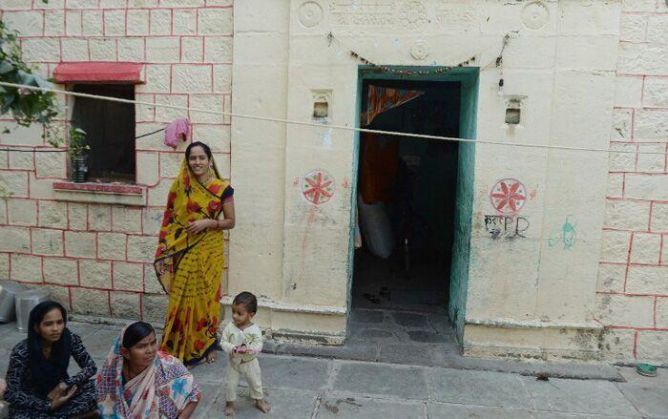 A village in Ahmednagar, Maharashtra is grabbing national headlines for the acute social injustice being carried out against women. The village in question, Shani Shingnapur, is named after its presiding deity, Shani devta - the Hindu God for the planet Saturn. Given the name, it comes as no surprise that the village takes its temple very seriously.
That doesn't really explain the recent developments though.
After disposing of a PIL on the ban of entry of women into the Shani Shingnapur temple, the Bombay High Court, on 1 April, directed the Maharashtra government to prevent such wanton gender discrimination. "It is the fundamental right of a woman" to be able to enter a place of worship, the court observed.
As a woman, and moreover, as a realist, it comes as no surprise to me that women are being denied entry to a shrine. Women on their period are considered impure, a prejudice I personally have encountered. And as a half-Malayali, in my teenage years, I would often wonder why I wasn't allowed into the Sabarimala temple.
But despite years of trying to understand how differently men and women are perceived in temple complexes, the Shani Shingnapur case has me baffled.
Why? Because empty doorframes mark every structure in this village - home to close to 4000 residents. That's right. A village with no doors. And therefore, no locks.
The crime rate, as far as theft goes, has been so low in this village that most houses and shops continue to not have doors. Barring three reported cases of theft through 2010 to 2012, the average of such crimes is so limited that the village's UCO bank branch - which was opened in 2011 - is also lockless.
A police station sans a door, as fantastic as it sounds, was set up in the village in September 2015. "We only have a sliding door to prevent dogs and cats from entering the police station," a constable told Hindustan Times.
While Shani Shingnapur holds on tight to its decades-old, doorless, trusting tradition, it makes for cruel irony that the temple town fixes a large door of apathy for all but one purpose. To keep women out.
I stumbled upon this seemingly-charming, quirky, doorless village while working on a story about incredible villages in India. And I added it to the list of places I would like to visit. Little did I know then that the double lock standards of Shani Shingnapur against women would come in the way.
Tomorrow, when we boast about our country's incredible landscape or people, let's leave this village off the list. That is, unless, it unlocks the one door that really matters. That of gender equality.
-- Edited by Blassy Boben