Catch Team
| Updated on: 20 February 2017, 17:00 IST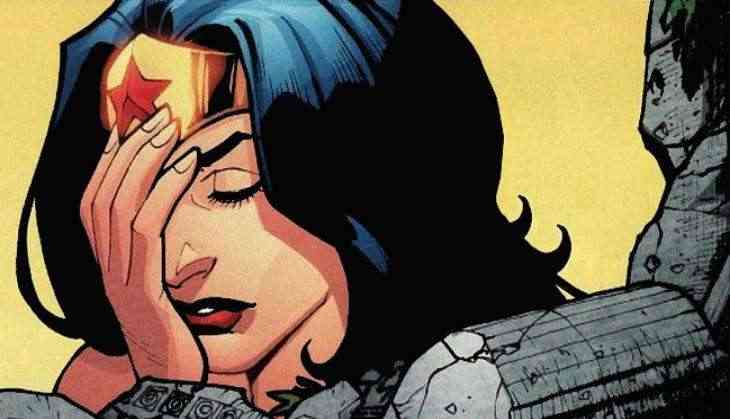 "I have heard theories on why girls suffer from PCOD (Poly Cystic Ovarian Disease) at an early age. When they dress like men, they start thinking or behaving like them. There is a gender role reversal in their head. Due to this, the natural urge to reproduce diminishes right from a young age and therefore they suffer from problems like PCODs."
Let us, for a moment, appreciate this radical thought that has gone into a statement uttered by no less than a principal of a Mumbai college, in an attempt to introduce salwar-kameez in place of pants for girls. Principal Swati Deshpande of the Government Polytechnic College in Bandra, a woman herself, beat science - which is yet to find a cure - to explain the real reason behind PCOS.
PCOS, for those who are unaware, is an endocrine disorder resulting in higher levels of androgen (male hormones) in women. It can cause female infertility, can increase facial hair, make periods irregular and/or painful, cause acne and mood-related problems.
Yes, everything women have always desperately desired for our minds and bodies. Because of course, PCOS is a conspiracy staged by the women of the world who wear pants in order to avoid making babies. And by not wearing those wretched pants, as per Deshpande's suggestion, women would be more sanskari, and more womanly. And a whole lot more amenable to babies.
Mindblown at the principal's powers of deduction, we chose to employ it for other common biological concerns/diseases women suffer from, lest they sneakily avoid other such 'womanly' duties.
Breast cancer/Cervical cancer
Breast cancer and cervical cancer are caused by women watching pornography and touching themselves. It's a universal truth that women's privates must always be touched by men and when women break that rule, they get cancer.
What's worse is that breast cancer gives women a free pass to get rid of those all important boobs needed to nurse both children and men.
Solution: Block porn for women.
Menopause
Menopause is dark magic that older women teach younger women before they die. When a woman wants to stop giving a man sex and babies, she can unlock this dark magic by reverse parking a car.
It is hard for women to reverse park cars and therefore it takes them many years till they can finally activate menopause. There's no ideal age for menopause. Women just need parking lessons.
Solution: Don't let women drive. Well played, Saudi.
UTIs
Urinary tract infections are the best solution of all for women to avoid their god given duty of providing sex. The cause? Underwear.
Having a covered vagina is unnatural for women, as it restricts unfettered access to it for men. As a result, women develop infections that further impede their sexual availability.
Women often use excuses such as periods (we'll come to that) to both avoid sex and secure that all powerful underwear in place. Be extremely wary of women who claim to often suffer from UTI, because they can totally pass it on to men.
Solution: Ban underwear for women.
PMS
Periods are completely natural. In fact, periods are God's way of keeping the baby making process fresh and healthy. And we all know God's processes are infallible, which is why it's safe to assume that pre-menstrual syndrome (PMS) is caused by women. Why? Because they're lazy. How? By not making sandwiches for the men in her life.
The woman's refusal to cook for her man goes against her biological impulses and this causes the reproductive processes to protest against her poor maternal instincts. The result is that the woman feels sharp, crippling pains. Shockingly, laziness is such an inherent trait in most women that they have begun harnessing this problem to further avoid work. After all, laziness begets laziness.
Solution: Keep your woman in the kitchen.