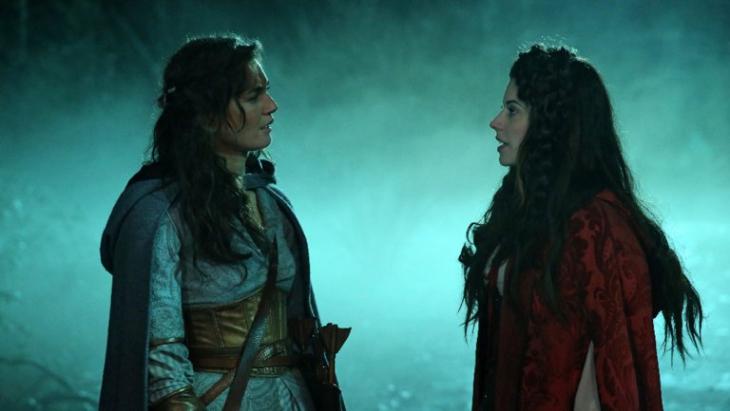 Yep, that's right folks. The latest episode of the popular TV series Once Upon A Time has finally revealed the lesbian romance makers Adam Horowitz and Edward Kitsis have been hinting at.
And the couple in question is a bit of a Wizard streak.
In season 5, Ruby must rescue Dorothy (of Oz) from a sleeping curse. And true to the genre, and also to the series, true love's kiss alone can save her. In this case, Ruby's kiss.
"True love's kiss has been a staple of this show since the beginning," executive producers Adam Horowitz and Edward Kitsis told EW. "This past Sunday's episode was just another example of how in a fairy tale, as in life, love is love."
So this episode must be quite a big deal then?
Nope, say the makers. "Our goal is to make it as we see it in the real world, just as normal and as a part of every day life as it should be," Horowitz told EW.
This means that the lesbian couple's love story would be no different from any straight storyline in the past. Brilliant, eh?
Watch the promo here.