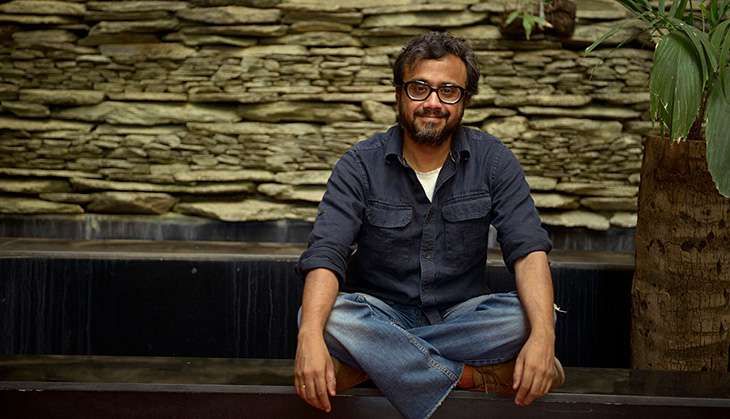 Remember the 'Arts' section in school? Yeah, that classroom at the far end of the corridor, the one the average parent was less than keen on. That's where everyone expected the not-so-bright girls to go. At least in most Indian schools.
Oddly though, that association of women and art starts waning as one goes up the ladder of success - as with all else. Be it cinema, art exhibitions, writing, or even the ultimate job for a woman - cooking, gets a professional stamp on it when associated with a man. This is possibly because all that's economically beneficial is seen as the domain of men.
This is not to say that women don't do well in these fields. After all, I'm writing, aren't I. But the ratio of men versus women in different spheres of art is still terrifyingly skewed.
Also read - Mona Eltahawy on Trump, Twitter trolls and the threat of modesty culture
Virginia Woolf wrote about Judith Shakespeare, a fictional sister of William Shakespeare's, back in 1929 in an essay titled 'Shakespeare's Sister' in A Room of One's Own. In this, she explored the possibility of Shakespeare having a talented playwright for a sister who was burdened with housework and never given the same opportunities as her male sibling. Judith, though imaginary, embodied the many 'Anonymous' women who wrote through history, never to be acknowledged.
That Woolf's essay, after almost a century, is still relevant is a matter of great concern.
It would be naïve to imagine Bollywood being too far removed from this reality. After all, it is at the centre of Indian popular culture, hand in hand with cricket, an almost men's only sport. At least in the manner in which it's consumed.
In this light, Catch approached filmmaker Dibakar Banerjee, who was incidentally attending a conference on gender called The Bridge Talks in Delhi. It is safe to say he was rather surprised at being invited to talk at the event, for none of the central characters in his critically acclaimed cinema, he admits, have been women.
Fear is why people are kept out of the normative. Men fear women. And they together fear the third sex, says @DibakarBanerjee @CatchNews

— Durga M Sengupta (@the_bongrel) October 8, 2016
DS: You talked about how gender roles come into play in your own house, and with your sister being a talented artist herself, do you think you succeeded because of the support you get as a man?
DB: Yes, definitely. Gender comes into play everywhere. Gender comes into play between us right now. The way you're talking to me, or the way I'm talking to you, [these interactions] add another layer of complexity, [as compared to] had I been speaking with a man.
DS: What do you keep in mind while directing the female characters in your cinema? Also, do you converse with women in order to direct them better?
DB: I don't do anything beyond the story with the women characters. While I'm dealing with them they're in the context of the story. They're just like any male character.
The only problem is that so far they're always been a little less important than the male characters [in my films], which is the usual trope of cinema in the male society.
Also read - Must-watch: Shruti Haasan's new UnBlushed video gets under your skin
DS: So then it is all up to your imagination? As in, where are you getting this matter, this insight?
DB: My imagination is not really something which is a unique product of an immaculate conception inside my head. My imagination is informed by my 45 years of living in this country, this society. So everything is informed by that.
And I cannot escape the jungle of patriarchy and chauvinism I've grown up in. I'm conscious of it, but escaping it is a continuous tight-rope walk one has to do. Every minute.
All my panels are called Love, sex aur *something*, complains @DibakarBanerjee -- This one's Love, Sex aur Cinema #TheBridgeTalks @CatchNews

— Durga M Sengupta (@the_bongrel) October 8, 2016
It was originally called "Imagining the other" shares @DibakarBanerjee. He agrees it's more accurate, but unsexy #TheBridgeTalks @CatchNews

— Durga M Sengupta (@the_bongrel) October 8, 2016
DS: Farah Khan earlier today talked about Bollywood, item numbers and how ultimately cinema is a money making business. While talking about the LSD title track, you too admitted that sex is one way of getting the audience, but this includes how Bollywood represents its women, right? I understand it isn't an overnight process to change these things, but do you think that it's possible to subvert how female sexuality is represented?
DB: I think female sexuality or male sexuality cannot be described without subversion. You cannot describe something by what it is and by leaving out what it isn't. You cannot consider anything without understanding its subversion as well as perversion.
Objectification of women will stay because it's tied to consumer capitalism, says an on point @DibakarBanerjee #TheBridgeTalks @CatchNews

— Durga M Sengupta (@the_bongrel) October 8, 2016
DS: Why do you think you were invited today? [On an all male panel at an event based on gender.]
DB: I have no f*cking idea, man. I haven't the faintest idea. I mean Jai [Arjun Singh] and I have been trying to figure out what the f*ck we're doing here.
It's very interesting. Now that you mention it, it's quite interesting...