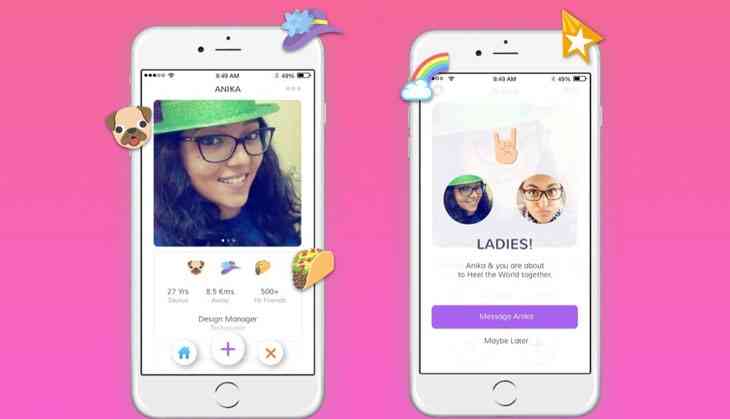 Stumbling upon an app that had a heel in its name and display icon seemed right.
With a description that read "fun networking app exclusively for women", Heel the World had successfully piqued my curiosity.
A few emails later, I got in touch with the founder and CEO, Able Joseph, the man behind this app for female friendships. I had many questions.
A little time on Google was all it took to realise that this wasn't the first of Joesph's unique ventures. In the past, he's founded Skratch Lab Entertainment, an artist management company; Collarbone, an online clothing store for your pets; and Kim's Place, a foster home for pets.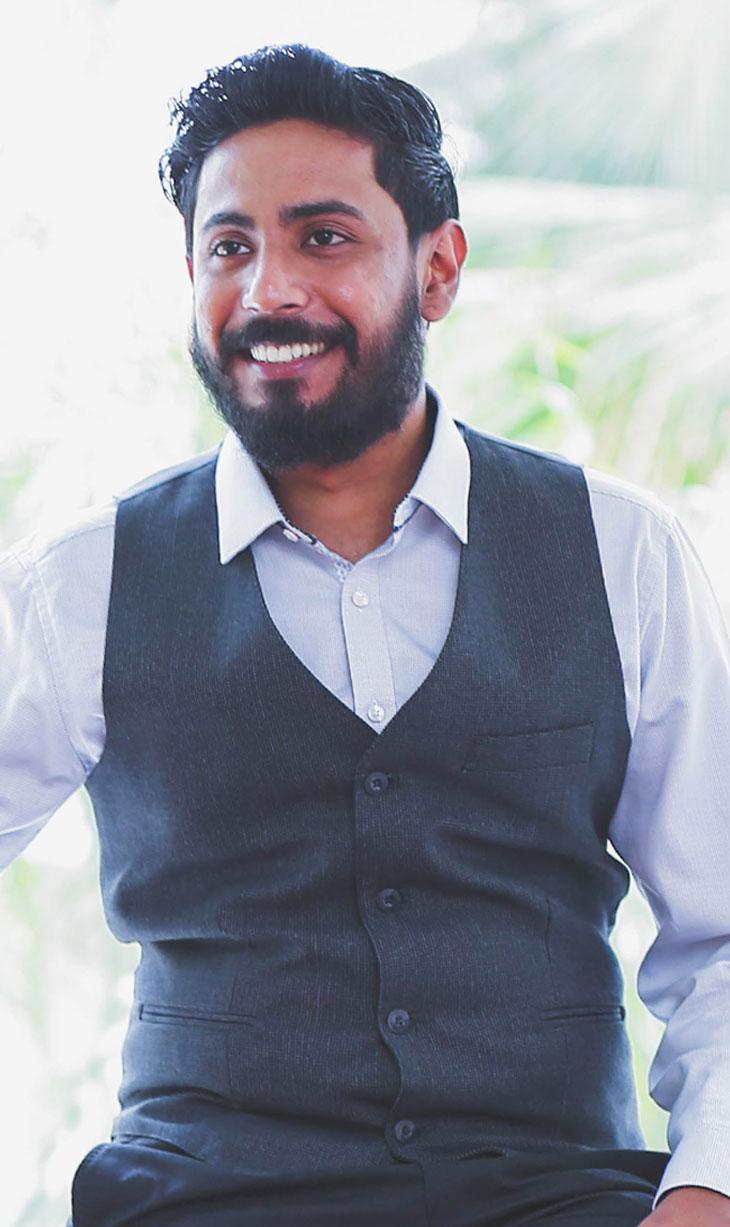 Able Joseph
Joseph is also the founder of Heel the World's parent company, Aisle Network Pvt. Ltd. In this interview with Catch, he talks about the 'Heel' in Heel the World, Aisle, Tinder, and if this works as a queer app.
Durga M Sengupta (DS): What gave birth to this idea – an app for women to connect?
Able Joseph (AJ): We actually started off with Aisle. It's a dating app, completely curated. We handpick our users and are quite hush about everything we do.
We like to call it [a platform for those who are] internationally-minded, people who belong to the shop culture, counter-culture, but not really the culture. Aisle works like a night club where you put yourself on a guest list. Our bouncers check you out, see if you'd be fun to hang out with and great for the community, that's when you're let in.
As we progressed, some of the women on it suggested that they [would like to] connect with their own kind, for platonic relationships. And I think that was the birth of the idea.
DS: But this was on Aisle?
AJ: Yes, the women in our team felt that this was a good idea. To let people connect through Aisle, and not for the purpose of dating, but for making a friend which was [previously] not possible.
There's a gap that all the other social networks have. You can't really make friends through Facebook, Twitter, Quora, Instagram, whatever. With an application that's not built for [making new friends] makes it very hard for users to do so.
We saw an opportunity there.
We had two choices. Either let users on Aisle make friends with each other, in which case we would have to dilute our core principle, or create a standalone application where people can connect with friends.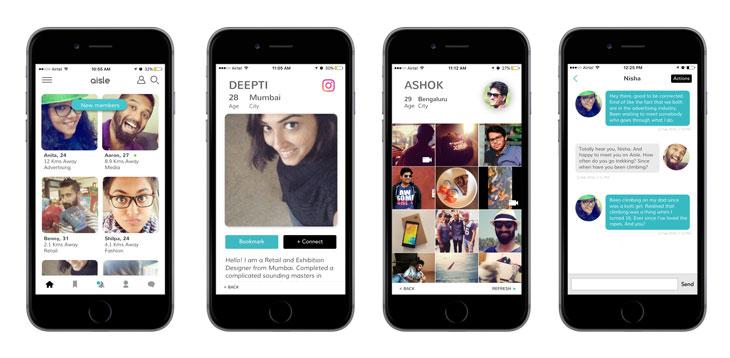 Aisle
DS: Only women friends though.
AJ: From the learning that we've had, it's not safe to have both men and women on such a platform. And we also know that women collaborate a little better than men do.
And at the same time, we lead very busy lives today that doesn't always allow us to make friends. Our own circles are sometimes toxic. There's a lot of ego and pressure, and everything else that's there in a gang of 3-5 friends.
And sometimes, it's better to just connect with a random stranger...
DS: So the purpose is that the app lets people connect with people they may not ordinarily connect with?
AJ: Well it starts with that, but then we get into use cases.
For example, there's this lady we know. So she has a dog and she connected with another dog lover [within the right] proximity. Usually a pet owner needs to figure out where to keep the pet if they're going out of town, and they don't want to ask their friends and family all the time. But in this case, she leaves her dog with the other person, because they met on the same community of pet lovers.
Now there's another community called expats. Imagine a place like Goa where say a Russian comes and wants to meet other foreigners...
Carpooling is another use case that we think [should work]. So there are use cases which we feel would come up that can change how people are going about their lives.
Team Aisle
DS: All right. But you're hinging all of this on female friendships, that you mentioned are platonic. So I'd like to know two things:
1. How do you ensure that there are no fakes/men positioning themselves as women?; and
2. Do you keep out women looking for women, for relationships, sexually that is?
AJ: Sure. No social network on the planet can guarantee that they all have real users. Twitter is a good example.
But at the same time, we have checks in place. From the learnings we've had, we've tweaked our algorithm. We try and get information about the person who's trying to sign in, using data from Facebook. Now we may not get it right 100%, but we definitely can get about 99% right.
As for the second part, the app isn't built in such a way that you can solicit a sexual relationship.
DS: But it's easy to proposition, say if I'm talking to someone?
AJ: Yeah it would be possible. It would be one of the use cases for the app. But the only way for you to come across somebody who is looking for a relationship, or to let them know, is to write in your about section. That's the only place you can put in some content.
There you can say that 'Hey, I'm gay and I'm looking'. If you did give that indicator and got a connection, then great.
DS: So that's not something you're looking to keep out actively.
AJ: Not really. I think there are other apps. Tinder is great for that. You can choose your preferred gender and connect with whoever.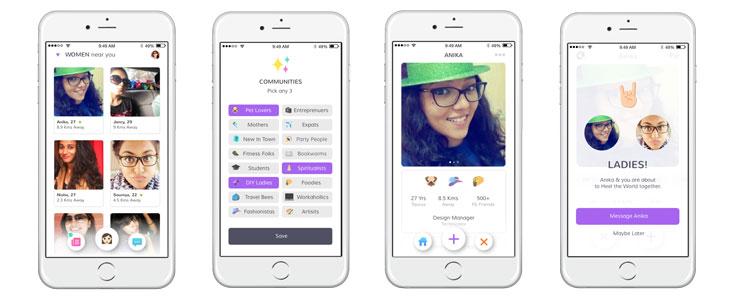 DS: So tell me, why have you called it 'Heel the World', with double e?
AJ: Well, even for Aisle we wanted to come up with something that's symbolic. We thought about it a lot [even for Heel the World]. We started with Indian – Hindi, Sanskrit words – that would symbolise what a woman stands for.
So we went all the way from Agni, to Aina, to Aastha. All of it.
Eventually, we came up with something that encourages that collaboration among women. Heel symbolises the strides modern women are taking, in spite of all the setbacks they're had over the years. We felt that that would give [our app] the right identity.
DS: But I have a concern with the 'Heel' and a whole bunch of other things in your app – your icons (there's a lipstick for edit button), or the interest categories we're allowed (there's no gamer, for example. Or even writer. It seems gendered.)
AJ: What do you mean by gendered?
DS: Gendered, as in, I felt it lacked options with regard to my gender. Not all women wear heels or lipstick?
AJ: Well, if you think about it from a product standpoint – let's say we did have more categories or communities than what is there. Let's say there was a writer, a gamer, and all other sub-cultures that are there. Like a tattoo enthusiast, biker.
Now while all these things are possibilities, if there are only 2-3 people in that community to start with, because we're a new company, then your perception of the brand would be: Hey, there's no one like me here.
Eventually, there would be surveys sent out asking what's missing, and if hundreds of women respond saying that, "Man, I'm a gamer but you don't have this on your platform!" we would put that in. These [options] are just the first 16 we've come up with.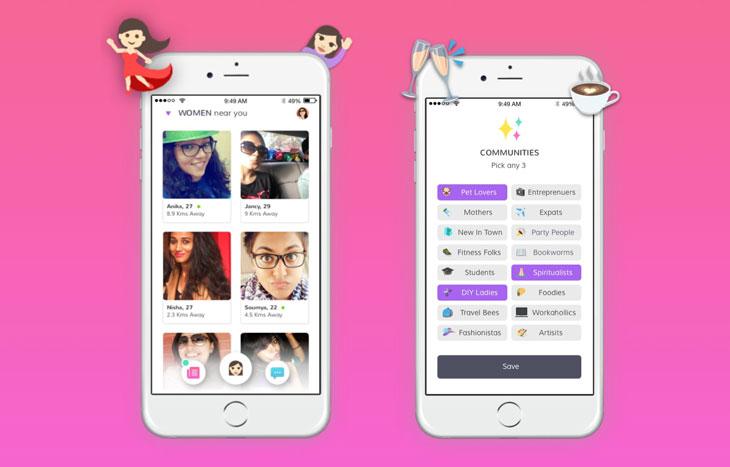 The 16 options
DS: As for the lipstick? And the heel motif... if you could address that.
AJ: Yes, for sure. If you think about it as an artist, trying to create a user interface for a 4-inch screen, and you want to keep it as feminine [as possible]. And you know your early on audiences would be younger women, by younger I mean 18-24 who are time rich, and not women who are closer to 30 or above, who are money rich.
If you look at Japanese cultures, emojis are a big part of their communication. And the age group [here] that has picked it up is the time rich lot.
To please them, we have all these attractive icons that would resemble something. In the case of the edit icon, which is a lipstick, [it symbolises] that edited moment of a woman beautifying herself.
That's exactly what you do to your profile when you hit that button.
DS: Beautification?
AJ: For the lack of a better word, yeah.
DS: Okay, tell me, were you inspired by Tinder?
AJ: I think, yes. Though Aisle takes no inspiration from Tinder. It has to do with my career as a musician, when night clubs were very few. We had these gigs where we had 10-15 people who could sing along with every song we played. Those were the good old days.
DS: Exclusive clubs?
AJ: Exactly, that's what Aisle is.
But the thing we understood from Tinder is that a reciprocal connection is not necessary. In fact, that creates a lot of pressure, friction, and anxiety between users. It's like when you send out a friend request to a person on Facebook and you're left wondering when they'll accept.
So the anonymity [as on Tinder] takes away all that tension. And that we've incorporated that in Heel the World as well.