Catch Team
| Updated on: 27 December 2016, 0:25 IST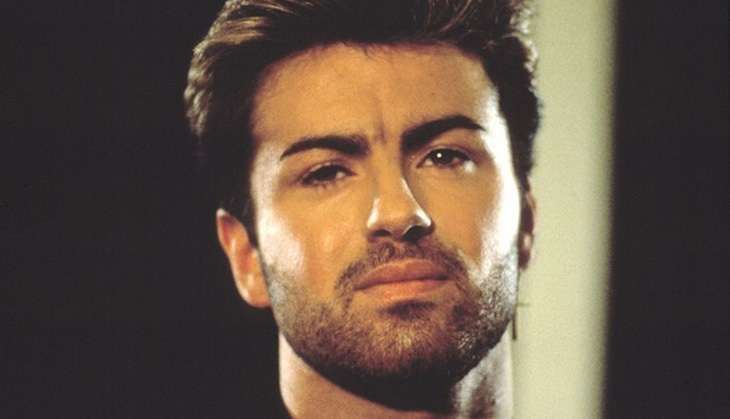 "I think there's something you should know.
I think it's time I told you so.
There's something deep inside of me.
There's someone else I've got to be.
Take back your picture in a frame.
Take back your singing in the rain.
I just hope you understand.
Sometimes the clothes do not make the man.
All we have to do, now,
Is take these lies and make them true somehow.
All we have to see
Is that I don't belong to you,
And you don't belong to me.
Freedom;
You've gotta give for what you take.
Freedom;
You've gotta give for what you take."
'Freedom '90', this iconic LGBTQ pride song, was released in the year 1990. That's eight years before George Michael, who died at 53 this Christmas, was outed to the world in the most harrowing way possible - by getting arrested.
He was arrested in 1998 by Los Angeles police for a public 'sex act', one that was widely publicised and led to entirely insensitive media reportage - The Sun ran a headline that read Zip Me Up Before You Go Go.
But that incident didn't push him back into the closet. Instead, George Michael embraced this as an opportunity to announce that he had no "moral problem with being gay."
"This is as good of a time as any," he told CNN. "I want to say that I have no problem with people knowing that I'm in a relationship with a man right now. I have not been in a relationship with a woman for almost 10 years."
Post this declaration, the very same year he proceeded to make a music video that questioned the moral police for arresting couples. But the lyrics to 'Outside' are also indicative of the frustration of hiding his true self for years, and the relief of coming 'outside'.
"I think I m done with the sofa
I think I m done with the hall
I think I'm done with the kitchen table, baby
Let's go outside (let's go outside)
In the sunshine
I know you want to, but you can't say yes
Let's go outside (let's go outside)
In the moonshine
Take me to the places that I love best
And yes I've been bad
Doctor won't you do with me what you can
You see I think about it all the time
I'd service the community
(But I already have you see!)
I never really said it before"
Hope for a whole generation
A ruggedly handsome, bearded man, always in his leather jackets, George Michael epitomised the stereotype of a rockstar women would swoon over. His style screamed heterosexual and the news of him coming out definitely broke quite a few hearts.
"Is George Michael really gay?" was a question one grew up hearing, often uttered by mothers and daughters in the same disappointed tone. So much so it made into many a pop culture references, with one Full House episode dedicated to a young girl's disappointment at discovering George Michael's sexuality.
But more important than popular culture and broken hearts, he gave strength to many millennials, especially those from the LGBT community. If a man as heteronormative as George Michael could brave the world, perhaps there was still some hope left.
In 2007, he opened up to BBC Radio about the 1998 arrest, and shared that his main reason for secrecy was to not upset his mother, especially about the threat of AIDS.
"So firstly, understand how much I love my family," he said, adding, "AIDS was the predominant feature of being gay in the 1980s and early 90s as far as any parent was concerned.
"My mother was still alive and every single day would have been a nightmare for her thinking what I might have been subjected to."
George Michael had a difficult history with AIDS as his then partner Anselmo Faleppa had died of the disease in 1993.
In another interview, he mentioned, "I had my very first relationship at 27 because I really had not actually come to terms with my sexuality until I was 24. I lost my partner to HIV then it took about three years to grieve; then after that I lost my mother. I felt almost like I was cursed."
Despite having a difficult life, George Michael decided to make something of it. After being outed, he helped make a documentary about HIV called Staying Alive which follows the story of six people struggling with the virus.
He also supported different foundations and made the individual effort of being vocal. Through his music, as well as his unapologetic language.
Reasons to love George Michael #4768 - he didn't give a fuck about your dreary, cosy, sexless values pic.twitter.com/yuTGOjziPx

— Patrick Strudwick (@PatrickStrud) December 26, 2016