Catch Team
| Updated on: 10 February 2017, 1:46 IST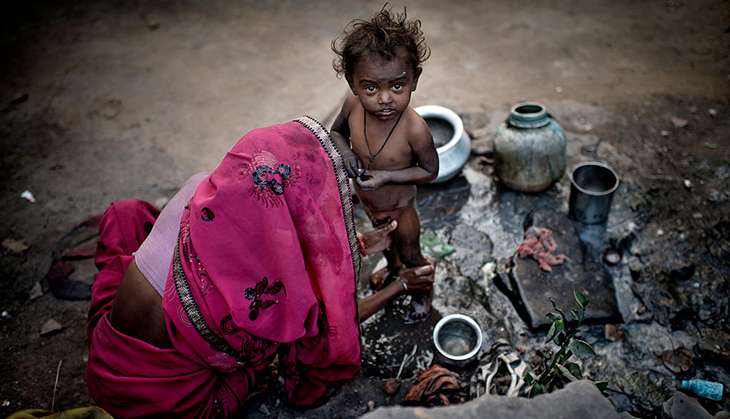 Seven seconds usually isn't enough time to do much. But here's some sad perspective:
One girl under the age of 15 is married every seven seconds in the world, with even younger girls - as little as 10 years old - married off to much older men in countries such as Afghanistan, Yemen, India and Somalia. This and other alarming facts have come to light in the latest report, called Every Last Girl, by the NGO Save the Children.
The report ranks countries on the basis of most difficult places for a girl to live in. It looks at development parameters like schooling, child marriage, teen pregnancy, maternal deaths and the number of women in parliament. Chad, Niger, Central African Republic, Mali and Somalia are ranked at the bottom of the index.
Also Read -Today is International Day of the Girl Child. Here are some crucial numbers you need to know
The report explores three core barriers that impede the progress of the girl child - child marriage, poor access to good-quality services that include health and education and the lack of female representation in private and public spheres.
"Today is the International Day of the Girl Child, and while there is much to celebrate, there is still a mountain to climb until we reach a world in which girls will have the same opportunities as boys," Helle Thorning-Schmidt, CEO of Save the Children International and Kevin Watkins, CEO of Save the Children UK, said in a joint statement.
They spoke about young girls like Zahra, a pregnant 14-year-old - married off at the age of 11 - who was set alight by her husband in Afghanistan after allegedly getting stabbed and tortured by his family.
Also Read -Wilbur Sargunaraj: The simple superstar fighting for India's girl child
"Zahra's experience was extreme in its brutality and inhumanity, but it reflects a world in which poverty and discrimination combine to deny millions of children the right to survive, learn and be safe - simply because they are girls. A world in which every year 15 million children become brides; in which twice as many girls as boys never start an education, and many more fail to complete it; and in which childbirth is the second cause of death for adolescent girls," they said in the statement.
The report has a slew of statistics that serve as stark reminders of the worldspace where the position of women is always under threat at every level. It points out how even in current times, in countries including Bangladesh, Mali and Niger, two thirds of girls are married before their eighteenth birthday. At this pace, the push towards the UN target of ending child marriage by 2030 looks rather bleak - the rate of reduction of child marriage is a shocking one percent a year, an eighth of what's needed.
The Girls' Opportunity Index
The report also published a Girls' Opportunity Index that gives perspective on the opportunities young girls have across the world to "control their own lives and to fulfil their potential". Indicators used to develop the index include child marriage, adolescent pregnancy, maternal mortality, women in parliament, lower-secondary school completion for girls.
The Girls' Opportunity Index included information for 144 countries spanning across income groups and geographical regions. What's notable in this index is the performance of developed countries.
Girls' Opportunity Index - indicators and sources as outlined in the report
"Not all rich countries are performing as well as they should. A number of high-income countries perform considerably worse than might be expected. Australia, for example, is ranked 21 in the Girls' Opportunity Index, which contrasts with its position as number 2 in the UNDP's Human Development Index (HDI)."
The reason for the disparity, outlines the report, is because of low proportion of women MPs and high adolescent fertility rate in the respective countries. These are factors that have pulled down the ranks of other, equally developed countries as well like the UK, Canada and USA. In this Index, India languishes at rank 90 -- that's behind such nations like Bhutan (80), Nepal (85), Pakistan (88), Cambodia (89) and even Syria (78).
Also Read -Viral video: ad promoting girl child education will make you reach for a tissue
The report acknowledges the steep path ahead when it comes to tilting the scales so women are at least on par, and not just treated as commodities to be shelved aside for social ills like child-marriage.
"The bitter truth is that no one solution will end child marriage; there is no quick fix. It is the sum of all our work across all levels that will see the practice become obsolete. The International Day of the Girl is a reminder of why we cannot relent in this mission.