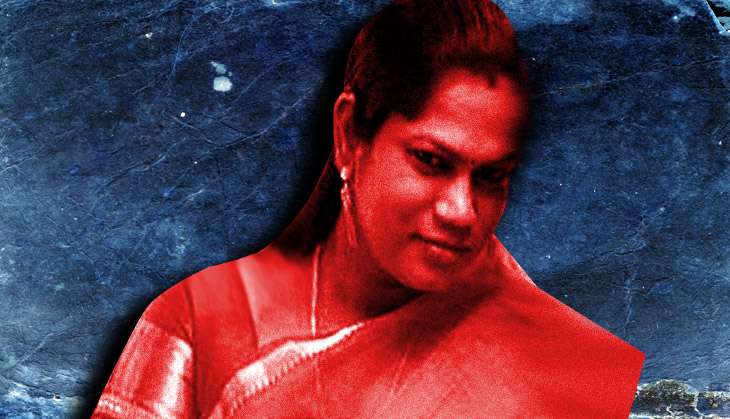 On the morning of 9 November, a 28-year-old transwoman in Chennai, died at Kilpauk Medical College hospital after having suffered severe burn injuries under suspicious circumstances.
Tara's friends found her with 95% burn injuries in the compound of Pondy Bazaar police station. The police claim that it was a case of self-immolation but the matter is suspect. Also, they are yet to produce video evidence for this claim.
The police also claim that Tara was into sex work and was inebriated when they caught her. Neither of these claims, however, explain why she would immolate herself.
It has been five days since the incident and transgender activists, along with other members of the LGBT community, have come together to express their anger at her horrific death and the way the case has been dealt with.
In a protest in Chennai, following the incident, the police lathi-charged protesting transgender people. The group had gathered to demand action against the policemen who had held Tara. The TG community believes that the cops are responsible for her death, if not actively, then by their inaction.
In The Hindu's report, a senior police officer is quoted as saying, "We used mild force as they were adamant that they would walk to the commissioner's office. Moreover, some of them were blocking the traffic and creating a ruckus on the road."
Also read - I Am Not A Hijra: A damaging, offensive Transgender India photo campaign
The incident
According to an account pieced together by The Newsminute, the victim's friend, Angel, claims that Tara had driven to Pondy Bazaar around 4AM to get her phone recharged from a 24-hr store. The cops caught her there, accusing her of sex trade, confiscated her phone and bike keys.
Angel further alleges that Tara was physically assaulted by the police on the spot, who then dragged her to the police station. They then allegedly assaulted her again. Some videos of the altercation between the cops and Tara have been accessed by The Newsminute.
As per their account, Tara can be seen repeatedly denying the charges the police were accusing her of. "If I did anything wrong, I would have accepted it. I am not the kind of person to do this. The SI is being unjust," she says.
She also accuses the police of not having returned her phone and keys. When she speaks of her rights, a policeman can apparently be heard saying, "Human rights is not just for you, but for us too."
After this, Tara threatens to burn herself, as then the cops would have to deal with the government. She walks away, and is later found with the 95% burn injuries.
Also read - In a first in India, Bhopal to build toilets for transgender community
The protests
Countrywide protests have occurred following Tara's death. Besides multiple protests in Chennai - outside Pondy bazaar, the hospital where she died, and one more to come - there have been protests in Bangalore, Hyderabad, and now in Delhi.
Organised under the Delhi Queer Pride banner, the protest vigil for Tara, which occurred on 14 November evening, is as much to seek justice for Tara as it is to stand up against the police brutality the LGBT community faces.
Dhrubo Jyoti, a Delhi-based journalist and one of the organisers, spoke to Catch minutes before the protest.
"As members of the LGBT community, we recognise this eerie familiarity of this violence," he says, adding, "This violence, in Tara's case, has led to her death. But in all of our lives, we know this kind of violence. We know how, for a lot of us, the police follows us. We don't get houses. Some of us are homeless, or are forced to live on the streets. Then the police comes and harasses us."
Stressing that Tara's death is the result of "a broader mechanism of security and state repression" faced by LGBT people, Dhrubo says, "Why one is organising this protest is because transpeopleface the worst of this violence, and it's important that we say that it is not okay."
"The reason why this sort of violence has gone on for so many years is that it's sanctioned,; there's impunity," he adds.
That being said, the protest ultimately aims at seeking some sort of justice for Tara.
"Yes, we hope there is greater investigation, an effective probe and all the perpetrators are caught. If there are policemen involved, and we think there are, that they get punished," says Dhrubo.
"But this is also to ensure that there are no more Taras. And that we don't have to make her into a symbol because we don't want any more such violence."
However, if this sort of violence did continue, he says, "then we will protest and won't get trampled on."
But do the protests help, especially when it's the police on the other side?
"Maybe the protests won't do anything," Dhrubo says, adding, "Maybe all we'll do is put some pressure through press. But it's important because we're saying it's not okay and we recognise that it's not okay."
Also read - New transgender Bill diluted, says MP behind the original Bill
Lack of coverage
Barring vernacular press and some south India-based English publications, Tara's story hasn't got much attention in the mainstream media.
As a journalist himself, Dhrubo says, "There's an understanding that certain types of lives don't matter. And this sort of impunity is not unheard of. Like in the case of women, unless there's some brutal, horrific violence, nobody cares.
"Then we're also protesting against this search for novelty. A transwoman being burnt to death in itself is a horrific report, now you don't need us to provide you novelty."
Are we, as media, so caught up in the web of novelty that we forget to outrage at a horrifying death like Tara's? Or perhaps there a natural hierarchy in what is worth outraging over.
"A lot of us are aghast that this sort of very brutal, very visceral sort of violence has happened where somebody's charred body is found in the middle of a city. And it just does not outrage people?
"Imagine if a charred body of a man were found in the middle of CP. Imagine the kind of outrage there would be," says Dhrubo.
The question of morality
In Tara's case, one aspect that stands out is the police's constant attempt to paint her as a fallen woman. A transwoman who drank alcohol and engaged in the sex trade.
And if either of these two were true, does her death become less of a shocker? That the police can make these claims doesn't make them look any better.
But why's there such a big focus on Tara's profession or drinking habits at all?
"At any point when there's a death of someone's who's marginalised, there's always this question of 'Oh my god, woh kya kar rahi thi?'" says Dhrubo, adding, "But it doesn't matter."
"Tara's background is irrelevant to her murder."