Catch Team
| Updated on: 10 February 2017, 1:37 IST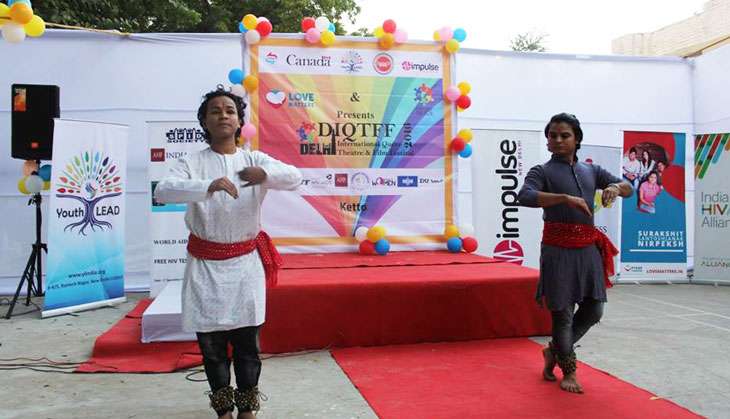 When we speak of the LGBT community today, in articles, in popular culture, even at pride parades, it's often a sweeping understanding of their struggles and rights at an international level.
While that's important to understand their standing in global movements for legal rights, it creates a certain disconnect with what LGBT means in India, what the individual struggles are, and beyond the trope of rainbow pride, where their difficult realities intersect with culture, theatre, cinema.
Delhi International Queer Theatre & Film Festival (DIQTFF) 2016, in its second year of running, intends to "reach out to masses" and "to connect with the larger diaspora of Indian LGBTQ struggle for equal human rights via the omnipotence of media and cinema."
To be held on 10 and 11 December at the NCUI Auditorium and Convention Centre, the festival organised by LGBT youth support group Harmless Hugs, has a promising lineup this year.
"DIQTFF is not just a Queer Film Festival," says Harmless Hugs founder Vinay Kumar. "It is our activism through art and culture to change and question the society."
We went through the two day weekend schedule and there are some performances, films and people we think you wouldn't want to miss.
Day 1: Saturday
Piyush Mishra
Piyush Mishra will be attending as chief guest. An award-winning actor, lyricist and also singer, Mishra has worn many hats. But speaking for and with the LGBT community would be a first for him.
Mishra will be heard addressing the audience and sharing some nazmein to pay his respects to the community.
Underneath the Makeup, there's me - Film

This film by Chris Fudge follows the life of a transgender teen, Amber, and her transformation into her true self.
Underneath the Makeup shows her struggle with her family, society and her own body.
I Step on Air - Performance (English)
Oxana Chi and Layla Zami are a German-French queer couple who present their story through performing arts.
I Step on Air is a dance-theatre-music performance inspired by the Afro-German activist May Ayim that the couple performs with the use of dramatic expression, innovative live-music, and witty but empowering text.
Photo courtesy Harmless Hugs
Lihaaf - Play (Hindi/Urdu)
Ismat Chughtai's famous short story Lihaaf or The Quilt comes to life on stage in this play. Asmita Theatre Group's adaptation is true to Chughtai's tale of a little girl and her understanding of a queer relationship unfolding in front of her.
The 'Lihaaf' is a trope used for hidden sexuality.
Photo courtesy Harmless Hugs
Day 2: Sunday
That's My Boy - Film (Malayalam)
Directed by Akhil Sathyan, the 24 minute documentary introduces us to Sonu. Sonu, born a girl, isn't comfortable with his prescribed gender and the way girls are dictated to behave.
Despite not having the means to transform, Sonu works towards his goal of becoming a man. The film documents this journey.
AMORfo - Film (Spanish)

A Spanish film by Jose Brocco, AMORfo is a the story of a young man transforming into a woman who falls victim to bullying and how he fights the discrimination.
Meeta ki Kahani - Play (Hindi)
A Vijay Tendulkar play, Meeta's kahani is one of lesbian love in a patriarchal society.
Sumitra or Meeta grows up with boys and like most of them, harbours sexual feelings towards her own gender. While it is easy to dismiss this as an oversimplistic portrayal of sexuality, Tendulkar's narrative often specialises in internal struggles, and for that, it'd make a worthy watch.

Photo courtesy Harmless Hugs
Libaas - Play (Hindi)
Saitan Theatre Group's Libaas is the story of a 25-year-old called Rishabh who feels like a woman inside and is constantly in a conversation with self.
"As fulfilling as her journey of self discovery has been, what awaits her is a conversation full of questions, a conversation full of doubts, a conversation full of dismissals and a conversation that goes beyond," Harmless Hugs describes the play.
In case you're wondering what the timings are, here's the full schedule for the coming weekend at DIQTFF.
Photo courtesy Harmless Hugs