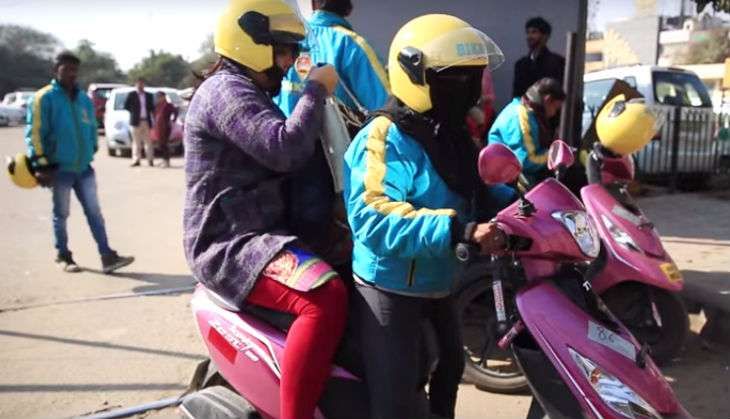 Traffic. Hyper excited radio jockeys playing hyper excited music. The heat getting worse with each moment spent in the jam. Honking. Non-stop honking. The fuel in your car disappearing faster than your patience and that sinking feeling that you'll never make it on time.
If this is what your daily commute looks like, you'd be glad to know that there's a cheaper, efficient alternative.
Bikxie - a bike taxi - is a service that has been plying on congested Gurgaon roads to get you to work and other engagements on time.
Also read - Watch: India's first scooty taxi service for women by women
The app-based service is segmented into Bikxie Blue for men and Bikxie Pink for women - a safe solution where the driver is the same sex as the customer.
While a two-wheeler cab for women, driven by women is a mighty progressive move given the large population that does work in Gurgaon, we thought we'd hear about it from the founder herself.
Catch spoke to Divya Kalia, the 30-year-old COO of Bikxie, about how it benefits women, and if she's battling any stereotypes while at it.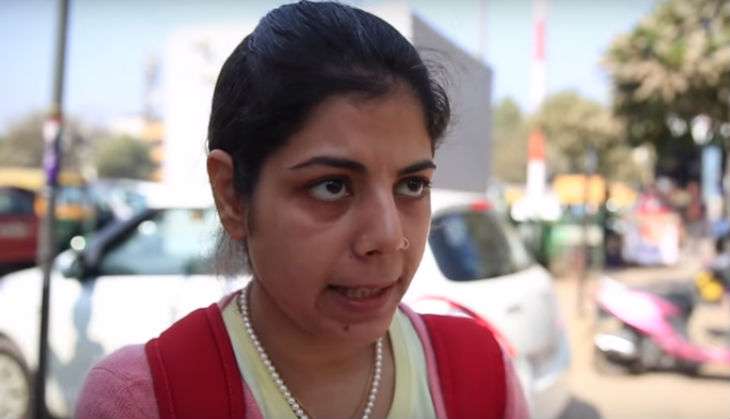 Divya Kalia, Founder and COO of Bikxie (Photo: Shadab Moizee/Catch News)
1. You're providing a service that is meant to emancipate, but has it broken free from gender roles? If yes, why are your male drivers on bikes and female drivers on scootys?
It's more comfortable for them that way. We have not placed any restrictions on types of vehicles upon our pilots. They have chosen willfully what they find most comfortable. Commuters have also never raised an issue against this. We would be happy to have male pilot partners ferrying male customers on scootys if both of them are happy with this arrangement. And similarly would be the case for women.
2. What has Bikxie Pink, in your opinion, achieved in the past couple of months since its inception?
Gratitude from grieving customers comes first to mind. Commuters grappling with the congestion and fare structures levied by an unregulated transport market including radio taxi's surge pricing etc. Other than this, a lot of media and industry accolades. Bikxie has also achieved scale and the ability to breakeven in the upcoming months. Bikxie's app has been widely appreciated and the upcoming update promises far more.
Also read - These women kicked cushy jobs to become dancers, chefs & stand-up comics
3. You mentioned 'last mile connectivity' in a previous interview. Where all does Bikxie ply and how does it operate?
Bikxie plies everywhere in Gurgaon right now and will very soon ply in Faridabad too. There have been no restrictions placed on distance by the organisation. Some customers have taken this service regularly for more than 30 km of distance within Gurgaon, and this includes women as well. Most people, however, take this up as a last mile service from metro stations to offices.
Bikxie can be booked using an app or by hailing it from our designated hubs. We get most bookings through the app though. Bikxie service is available from 7AM to 10PM in Gurgaon. Though we don't allow male customers to book Bikxie Pink service and female customers to book the Bikxie Blue service. The app can be downloaded from Google Play Store and, upon registration, one has to select their gender.
Hence in the same app, male customers will only be able to view and book Bikxie Blue service and females Bikxie Pink.
4. The primary goal for Bikxie Pink, as I've gathered, is that women make it through traffic quicker while not worrying about safety? But how do you ensure the safety of your drivers?
Bikxie Pink pilots are given pepper sprays (though through the 7 months of service by Bikxie on roads we are yet to notice any incident whereby it would have been required to be used). We have also given digital support by providing an SOS button in the app which transmits the user's current location along with the phone numbers of the commuter, driver & the vehicle number to our back end team, the on duty fleet manager and the kin of the driver & customers.
We also don't push them to stay after hours in the day even at the cost of revenue loss to ensure their own safety.
5. Speaking of which, the female Bikxie drivers finish around 6pm. Do you have any arrangements for women commuters after that?
Bikxie Pink pilots operate till 7PM often. But we do not expect them to stay beyond then to ensure they reach safely on time. Bikxie is planning a few strategies to help our female customers commute after 7PM and they shall be implemented soon.
Also read - Ho Ja Regender - trashy reality TV masquerading as gender empowerment
6. Women in our society are often stereotyped as bad drivers. How do your drivers get past that?
I urge you to please try the service once. We have broken quite a few stereotypes, not just the 'women are bad drivers' one.
Our most regular female customer happens to be a 57-year-old lady who books it on the app everyday and is very happy with the service as she claims it helps her save a lot on commute and makes her feel very independent.
Also, our oldest employee and best pilot happens to be a feisty 42-year-old lady. She's always up and available at 8AM sharp every day and is an inspiration to us as well.
They have broken the stereotypes of 'youth & male' being associated with bikes. All Bikxie pilots come with a vast experience of driving two wheelers. They have also been imparted a month long training in customer service and app usage.
Also read - Down but not out: what stops Indian sportswomen from talking period
7. What has the feedback been like? Where do you plan on taking this?
The feedback has been overwhelming, outstanding and far beyond beyond our expectations. Women are very happy that they finally have peace of mind thanks to this service. They have been complaining that we aren't adequately available as we are sold out on the service more often than not.
We plan to take this to Faridabad next where we are starting this service next week. Though if you ask me my long term plans, I am tempted to say, 'to the moon and beyond' if bikes could take wings!