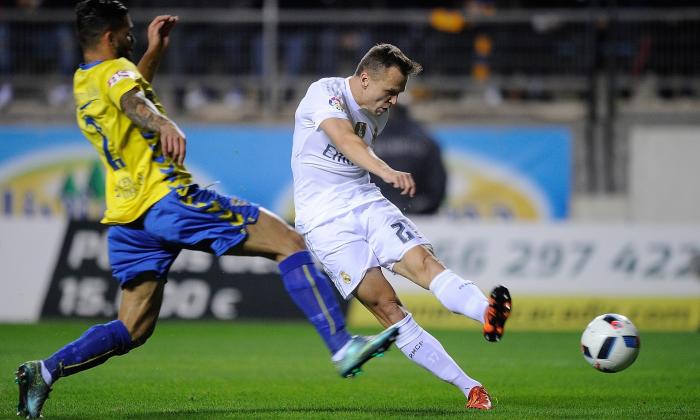 This is the first time that Real Madrid have been banned from any competition.
Real Madrid are the world\'s richest club in terms of revenue generated.
Russian winger Denis Cheryshev who was on loan at Villareal last season is the ineligible player in question.
Real Madrid have released a statement pleading innocence, and plan to appeal the ban.
Real Madrid have been banned from taking part in the King's Cup, after reports emerged that the club had fielded an ineligible player in their fourth-round tie.
Russia winger Denis Cheryshev started the match, despite being suspended after picking up a third yellow card in the semi-finals of last season's competition when on loan at Villarreal, and scored Real's first goal.
However, Cheryshev was substituted moments after half-time when Real had realised their error. Head coach Rafael Benitez said they wanted to show "good faith".
Spain's football federation declared on Friday, 4 December, that Real Madrid had fielded an "improper lineup" and that the two-legged tie was decided "in favour of Cadiz". They have been fined 6,000 euros. The 19 time cup winners have announced that they are ready to appeal the decision.
Real Madrid issued a statement on Friday evening which read:
"We have received the decision of the competition committee chief and the club has come to the conclusion that it is acknowledged the RFEF (Spanish FA) has not personally notified the player Cheryshev, which is the only way for a sanction to take effect, as per article 41.2 of the disciplinary code.
Real Madrid confirm it will take the necessary steps and is confident the final verdict will be favourable to the club."
Here are the goals from the controversial match.