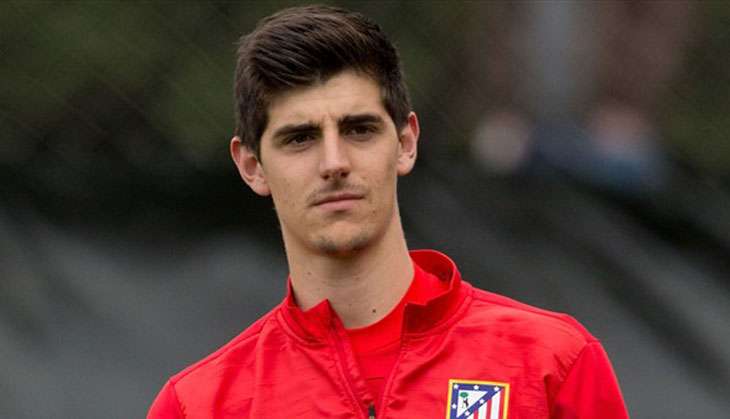 On 20 September, Chelsea goalkeeper Thibaut Courtois said that he may not renew his contract with the team in order to go back to Spain to play for La Liga.
Courtois joined Chelsea from Genk in 2011. He was shipped out on loan to Atletico Madrid for the next three seasons.
The 24-year-old had a fruitful season with the Spanish outfit. He won the Europa League in 2012, the Copa del Rey in 2013 and the La Liga in 2014.
Courtois revealed that he was in tears when his contract ended with Atletico Madrid. "I feel half Spanish. When I said goodbye I had a bad time. I had cold blood, it was not easy. I cried. Atletico is a family club. I still feel their love," he told Goal.
When Goal asked him if he would return to Atletico, Courtois replied, "Yes, but not only because of the club, but how Madrid is and the whole country... From the first minute I fell in love with Spain for its people, lifestyle, food... I still eat dinner and then have an afternoon nap, most of the television I see is Spanish... I am half Spanish."
Goal further quoted Courtois as saying, "I have a contract at Chelsea for three seasons," he added. "In 2018, when I enter the final year of the contract, we will assess whether to renew or leave."
Courtois has previously been linked with a big-money move to Atletico's bitter rivals Real Madrid in recent months.
Apart from Courtois, Diego Costa also wants to go back to his former club - Atletico Madrid.