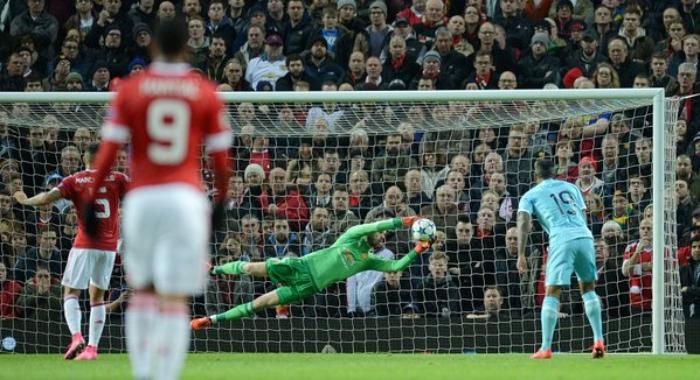 Manchester United's hopes of making it to the knockout stages of the UEFA Champions League were dealt a blow on Wednesday, 25 November, when the three-time European champions were held to a goalless draw at home by Dutch league champions PSV Eindhoven.
United were the dominant side for most of the 90 minutes, but failed to get past a well-organised PSV defence. The result meant that United slipped to second in the group standings behind German club Wolfsburg. With PSV, now just a point behind United, playing CSKA at home in their last game, United will need to beat Wolfsburg away from home to progress to the last-16.
On the other hand, Spanish giants Real Madrid edged out Ukrainian side Shakhtar Donetsk 4-3 at the Arena Lviv in Donetsk, to move one step closer to topping the group. For Real, Cristiano Ronaldo scored a brace to help the club race to a 4-0 lead, as Shakhtar's three quickfire goals late in the game failed to ensure a single point for the Ukrainian side.
Last year's finalist Juventus, meanwhile, booked a place in the last-16 with a 1-0 win over Manchester City in Turin. Croatian forward Mario Mandzukic was the only name in the scoresheet, as the Italian champions had little trouble in pulling off their second win over City in the group stages this season.
The last matchday of the Champions League group stages will take place on 8 and 9 December.
UCL Results (Matchday 5)
Zenit St. Petersburg 2-0 Valencia
BATE Borisov 1-1 Bayer Leverkusen
Arsenal 3-0 Dinamo Zagreb
Barcelona 6-1 AS Roma
Bayern Munich 4-0 Olympiacos
Porto 0-2 Dynamo Kyiv
Lyon 1-2 Gent
Maccabi Tel Aviv 0-4 Chelsea
Astana 2-2 Benfica
CSKA Moscow 0-2 Wolfsburg
Malmo 0-5 PSG
Borussia Monchengladbach 4-2 Sevilla
Juventus 1-0 Manchester City
Atletico Madrid 2-0 Galatasaray
Manchester United 0-0 PSV Eindhoven
Shakhtar Donetsk 3-4 Real Madrid