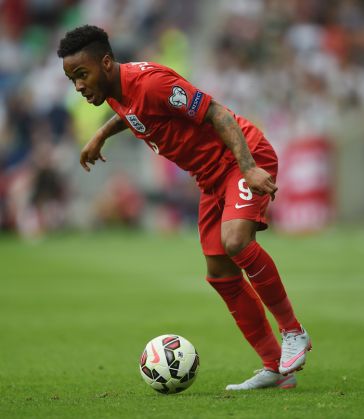 Liverpool youngster Raheem Sterling is set to become the costliest English footballer in history, after his club agreed to sign a deal worth with 49 million pounds with the four-time English champions Manchester City. The 20 year-old Sterling, has been one of Liverpool's best players in the last two seasons, and will move to Manchester City after having spent five years at the Merseyside club.
Details of the deal
Raheem Sterling's contract with his new club will earn him 200,000 pounds a week for the next five years according to the English press. While Manchester City is shelling out 49 million pounds for the winger, 20 percent of that money will go to QPR, Sterling's former club, as part of the 2010 transfer agreement between Liverpool and the London-based club. With the transfer, Sterling will also become the costliest youngster in football history.
Reasons behind the move
Sterling had a contract standoff with Liverpool in his final season at the club, and reportedly rejected a deal which would have earned him 100,000 pounds a week. His disenchantment at the club arose from the club's inability to consistently participate in challenges for the top honours, or play in the UEFA Champions League. In April, earlier this year, Sterling clarified in an interview to BBC that money was not a motive behind his refusal to sign a new deal with Liverpool. His existing contract, which had two years left in it, had seen him earn 35,000 pounds a week.
Raheem Sterling factfile
Born in Kingston, Jamaica, Sterling moved to England with his family at the age of seven. He began his youth career at Queens Park Rangers in 2003, where he stayed seven years, playing in different age levels, before moving to Liverpool. Last year, he received the Golden Boy award, given to the best U21 player in Europe by sports journalists, for his performances with Liverpool. He has played 16 times for the English National football team, including appearances in the 2014 FIFA World Cup.